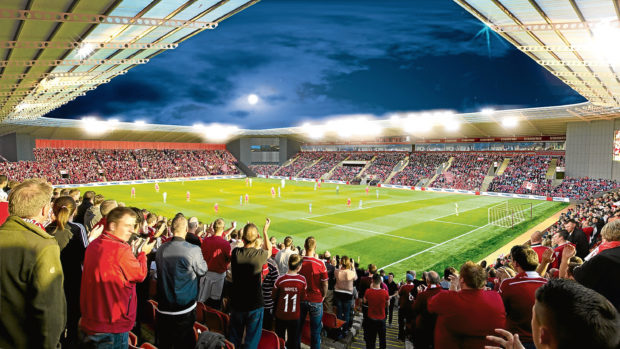 The Federation of Small Businesses (FSB) has offered its support to Aberdeen FC's new £50 million Kingsford stadium complex.
The organisation welcomed the news that the club plans to award contracts for the construction of its new home – which includes training facilities – to local businesses.
David Groundwater, development manager for the north-east of Scotland at FSB, has offered the group's assistance in hosting an event to showcase the skills and expertise of firms in the area.
Mr Groundwater said: "The news that Aberdeen Football Club plans to utilise the best of the north-east's local businesses in the construction of its new stadium and community facilities will be warmly welcomed by the local business community.
"There are many experienced, skilled and highly professional small businesses in Aberdeen City, Aberdeenshire and, indeed right across the north-east.
"If you spend money with smaller local businesses, significantly more of it will find its way back into the local economy."