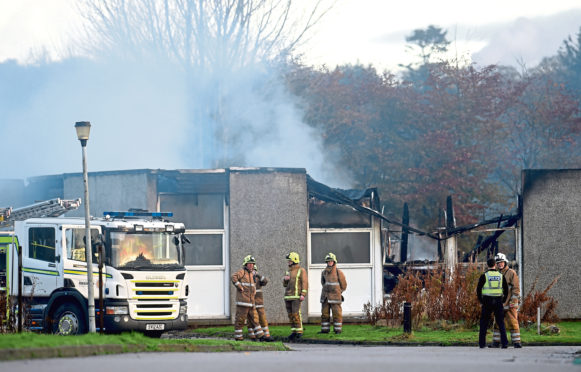 A former school site at the heart of a face-off between a boxing champion and a garden centre is to go back on the market.
Lee McAllister, dubbed the Aberdeen Assassin, had previously lodged a bid to buy the site of the former Cordyce School in Dyce to build his first Assassin Health Centre.
However, Parkhill Garden Centre and c near Dyce had also submitted a rival bid to move to the Riverside View site.
However, in a new twist, the former school site, destroyed in a blaze in November 2017, is set to go back on the market after agreement from city councillors when they met in private.
It comes after a consultation showed it would be "desirable" for the plot of land to be used for housing.
It is understood the sale process will start again so any interested parties can submit their bids in light of that information.
Bosses at the garden centre have said they want to move into the site after claiming the salt spray from the AWPR would damage their plants and stop the centre trading over the winter months.
Affordable housing developer First Endeavour LLP has got behind the garden centre plan and said it would work with the company to build 60 homes, community allotments, a care home and medical centre on the site.
Parkhill managing director Gordon McGillivray, said: "Our bid will still stand as it is. As far as I'm concerned it's still a live bid.
"We're being informed next week of the outcome of the meeting that was held on Thursday.
"Until we hear from that I can't comment any further."
Lee McAllister has said in recent days he has abandoned his plans for the former school site in light of it being contrary to the local development plan.
The Aberdeen boxer has confirmed he now has ambitions to build the £10 million health and fitness village on another site in Dyce.
He said: "I was devastated to hear the news for the Dyce community. I was devastated for them and I was devastated for me.
"I don't blame the council for looking into a housing development to make the most of the site.
"But in an area that already has a lot of housing there aren't enough facilities.
"That's why I chose Dyce as a location to build the centre.
"Hopefully, I will be looking to go forward with the support of the family and groups from Dyce."
The local authority could not give details on what the committee agreed to in private.
However, a spokeswoman said the committee "resolved to approve the recommendations" and added this was subject to a "minor change" to wording in one of the recommendations.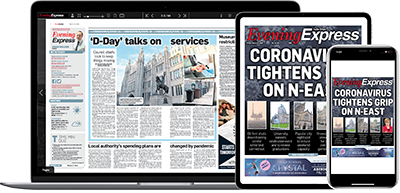 Help support quality local journalism … become a digital subscriber to the Evening Express
For as little as £5.99 a month you can access all of our content, including Premium articles.
Subscribe