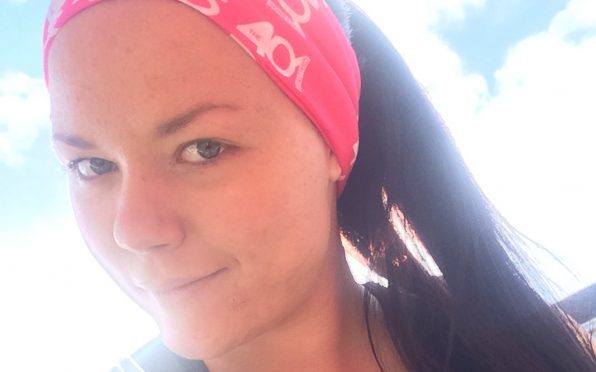 A North-east woman will run the London Marathon after making a pact with her sister, who has difficulty walking.
Steph Milne has various medical issues and finds it hard to walk without the aid of walking sticks.
Last year the 24-year-old got married and was determined she would walk down the aisle without using her sticks.
Inspired by her determination, Steph's sister Becca Allan said she would run the London Marathon if Steph achieved her aim.
Becca, 23, said: "My sister wasn't able to walk without sticks but she was determined to walk down the aisle without them.
"We were talking and made a pact that if she did it I would run the marathon.
"Seeing her walk down the aisle in front of her family and friends was amazing. We all know how much she struggles with her health – it was such a fantastic moment.
"It was a massive achievement for her."
She added: "Since the wedding she has been walking much better and without the aid of sticks."
Now, Becca is getting ready to take on the London Marathon for the MS Society.
The charity helps people living with the condition which affects the central nervous system.
MS can cause a range of symptoms including vision problems, balance problems, dizziness and fatigue.
Becca said: "I got a space with the MS Society and have made around £9,300 already.
"It is a fantastic amount to have raised.
"I am really excited and have a great support behind me – though I am quite nervous.
"I have done Tough Mudder challenges in the past but never anything like this – nothing without obstacles in front of me."
When she is running the 26-mile course on April 23, Becca will have her sister close.
Becca, of Ellon, said: "I have shoes with tags on that have quotes I and my sister say.
"I will be thinking of her when I am running and what she has achieved."
Steph said: "I'm really proud of my sister.
"It's been a long journey.