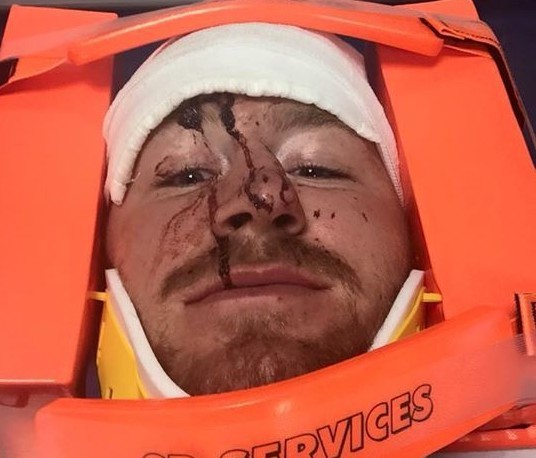 THE sister of a man who almost died in a crash on a North-east road today praised social media users after they helped her find his life-saving rescuers.
Chris Boyle, 25, had been driving when he crashed on the B979 Stonehaven to Netherley road, leaving him with head and leg injuries.
Before emergency services arrived, a woman helped Chris by keeping him calm while a second woman crawled inside the silver Ford Focus to keep his neck straight.
Chris' sister Stacey, 30, took to Facebook in a bid to track down his rescuers so he could thank them properly.
And within two days the family had spoken to the two women and the paramedic who was on the scene – Victoria, Jo and Simon.
Stacey today told the Evening Express her brother, who has two daughters aged six and two, was fortunate to be alive.
She said: "We got a phone call from my boyfriend, who also works with Chris, telling us about the crash.
"We travelled up 20 minutes after we put the phone down, while my dad drove up from Sheffield.
"He has a lot of pain in his legs and has gashes and stitches on his head.
"Since Chris got out of hospital the support has been overwhelming.
"The front of his head also had to be glued.
"Doctors said he was lucky to still be alive.
"We don't know how he walked away unscathed. It was unbelievable.
"The first woman assisted Chris by talking and making him laugh, while the second woman held his head to ensure no damage was done."
Chris and his family have sent flowers to the women who came to his aid and have asked them to select their favourite restaurant so they can send them vouchers.
"Chris is now desperate to get back to work and to get another car," said Stacey.
"He is staying strong.
"We are really thankful to everyone for their support, which has been amazing.
"We would love to meet the family at some point."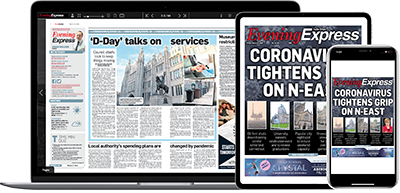 Help support quality local journalism … become a digital subscriber to the Evening Express
For as little as £5.99 a month you can access all of our content, including Premium articles.
Subscribe