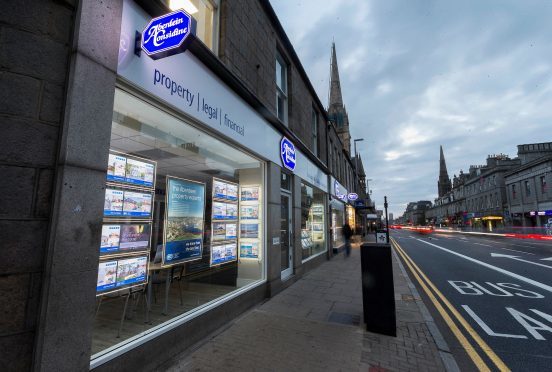 After three years of decline, the North-east property market is showing signs of recovery according to a new report.
Research carried out by Aberdein Considine has revealed home sales in both Aberdeen and Aberdeenshire are on the rise.
The estate and letting agent's Property Monitor report shows an 8.8% increase in transactions across the Granite City during the second quarter of the year.
Sales also jumped by 2.1% in Aberdeenshire, where the average sale price also rose by around 3% during the quarter, nearly double the Scottish average.
Robert Fraser, a senior property partner at the firm, indicated the impact of the oil and gas crisis may have "peaked" in 2016.
He said: "The early ind-ications from the spring and summer market are that sales are picking up again ever so slightly.
"Perhaps unexpectedly, Aberdeenshire also recorded a slight uplift in average prices.
"However, these figures need to be taken in context, as the comparative figure they are against – Q2 2016 – was probably when the market bottomed out.
"It will be interesting to see how the market performs over the last two quarters of the year.
"Should we see a repeat of the last three months, it may be the first tangible signs of a recovery."
The report shows sales in the Granite City increased by 8.8% from 1,074 transactions in quarter two of 2016 to 1,169 this year.
The total value of sales in Aberdeen also increased from £225,853,211 to £235,108,513, up around 4.1%.
Aberdeen saw a 4.6% drop in the average property price from £210,850 to £201,117, while Aberdeenshire reversed the trend with a rise of around 3% from £209,747 to £216,110.
Sales in Aberdeenshire grew slower than Aberdeen, up 2.1% from 1,074 to 1,169 and the overall value of the market in Aberdeenshire rose by 5.3% to £238,753,971.
The average price of a home in Scotland now stands at £161,815, up 2.6% on the same period last year. Across the country, sales rose by 1.8% to 26,526 transactions.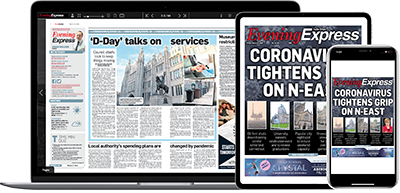 Help support quality local journalism … become a digital subscriber to the Evening Express
For as little as £5.99 a month you can access all of our content, including Premium articles.
Subscribe