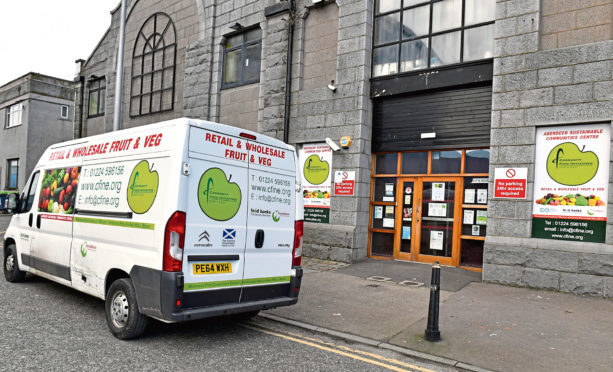 An Aberdeen foodbank is appealing for donations after almost "completely running out" of food and hygienic products.
Community Food Initiatives North East (CFINE) has put a call out for the public to donate food that will be used to put together emergency parcels to be distributed from their food bank on Poynernook Road, Aberdeen.
The appeal on its website said: "We have almost completely run out of food at our food bank. Please consider donating."
Items highlighted as the most needed are rice, pasta, cooking sauce, soup, baked beans and tinned meals such as macaroni, mince and steak.
The organisation is also asking for non-food items which could prove expensive for families on low incomes.
Toiletries, including soap, toothpaste, deodorant and shaving products are needed, as well as sanitary products such as tampons, sanitary towels and nappies in various sizes. The charity also needs children's toys.
Those can be donated by dropping off items at the city centre office located on 2-4 Poyernook Road.