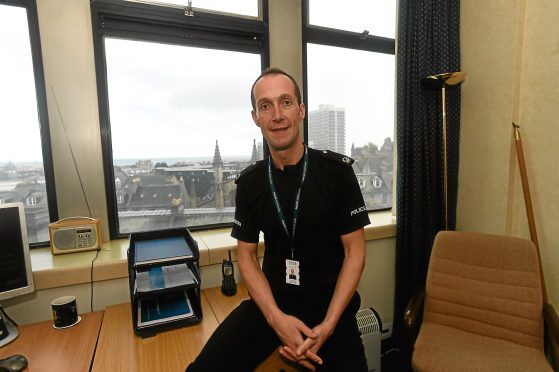 Shocking new figures show a rise in the number of police staff injured on duty – with some being attacked and bitten by criminals.
The Evening Express can today reveal that 98 police staff were injured at work in the North-east in 2014/15 and that rose to 117 in 2015/16.
It was higher still in 2016/17 at 136 – and there have been 127 injuries to police officers in the first seven months of 2017/18.
Sixty-one of those officers were assaulted and Steve Thomson of the Scottish Police Federation said: "Many people will be shocked by these figures, especially as six of the officers were bitten by humans.
"Most would be horrified that this is going on and that officers are assaulted while they are going out to work every day to keep the public safe."
Mr Thomson, who is secretary of the federation's North-east committee, added: "These figures have a tendency to peak and trough.
"The increase could be down to more incidents being reported. For example, a push could be regarded as an assault now, whereas someone may not have reported it a few years ago.
"There is a need for staff to get the right training and I am confident that is happening."
Of the 127 latest incidents, 50 were in Aberdeen, 23 in Elgin and nine each Peterhead and Fraserburgh. Injuries were sustained through assault (61), during arrest (21), slip, trip or fall (10), road traffic collision (5) and training (4). Eighteen instances were classed as "other" and those injuries included ligament damage, an allergic reaction and lacerations to the face and hand.
There were three occasions where dogs bit police officers – two in Peterhead and one in Aberdeen.
The Evening Express obtained the figures using freedom of information laws.
Superintendent Richard Craig said: "The safety, welfare and wellbeing of our staff is a priority within North East Division.
"Operational policing is both challenging and unpredictable. These figures are a reminder of some of the demanding situations faced by officers during the course of their duties. Incidents involving violence against our officers while carrying out their duties in protecting the public will result in those responsible being brought before the court."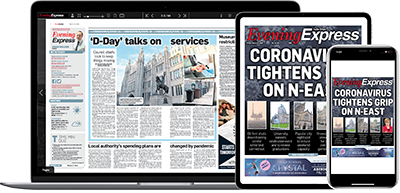 Help support quality local journalism … become a digital subscriber to the Evening Express
For as little as £5.99 a month you can access all of our content, including Premium articles.
Subscribe