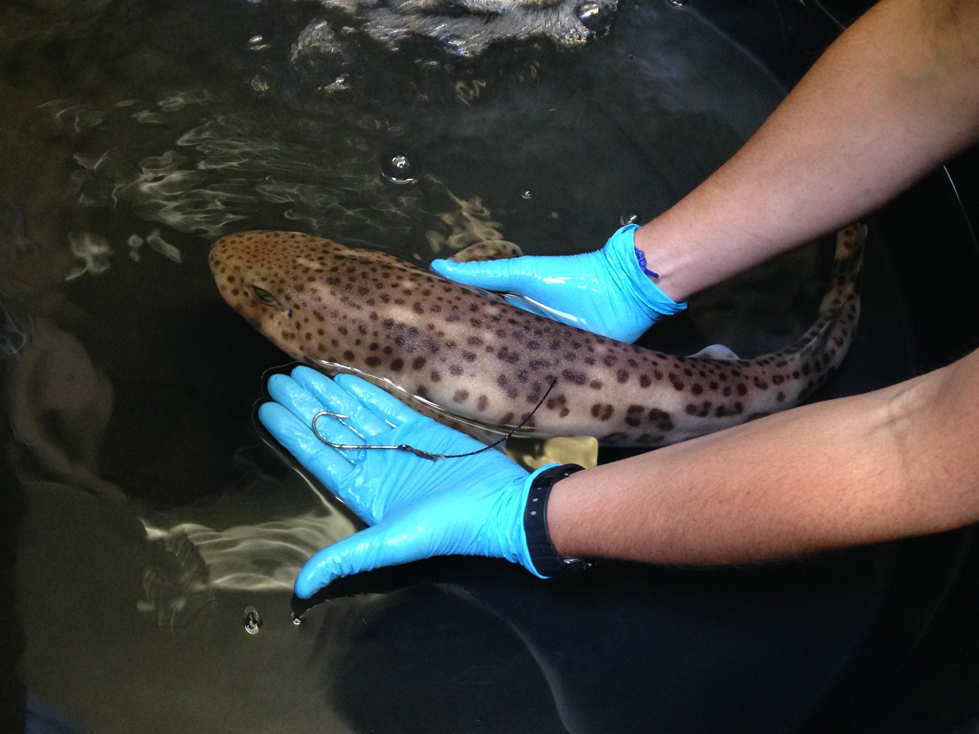 A shark has been rescued from the jaws of doom after being saved by vets at a North-east aquarium.
The young male bull huss shark had arrived at Macduff Marine Aquarium with a large fishing hook caught in its mouth.
The shark, now named Captain Hook, seemed okay at first, despite the hook in its mouth and was feeding well until the aquarium's aquarist discovered the hook was gone and feared the shark had swallowed it.
But an emergency call was placed to the aquarium's fish vets in Inverness after it stopped feeding and an X-Ray was performed on the shark.
Following the procedure, the hook showed up and was critically embedded in the lining of the shark's oesophagus causing pain and preventing it from eating.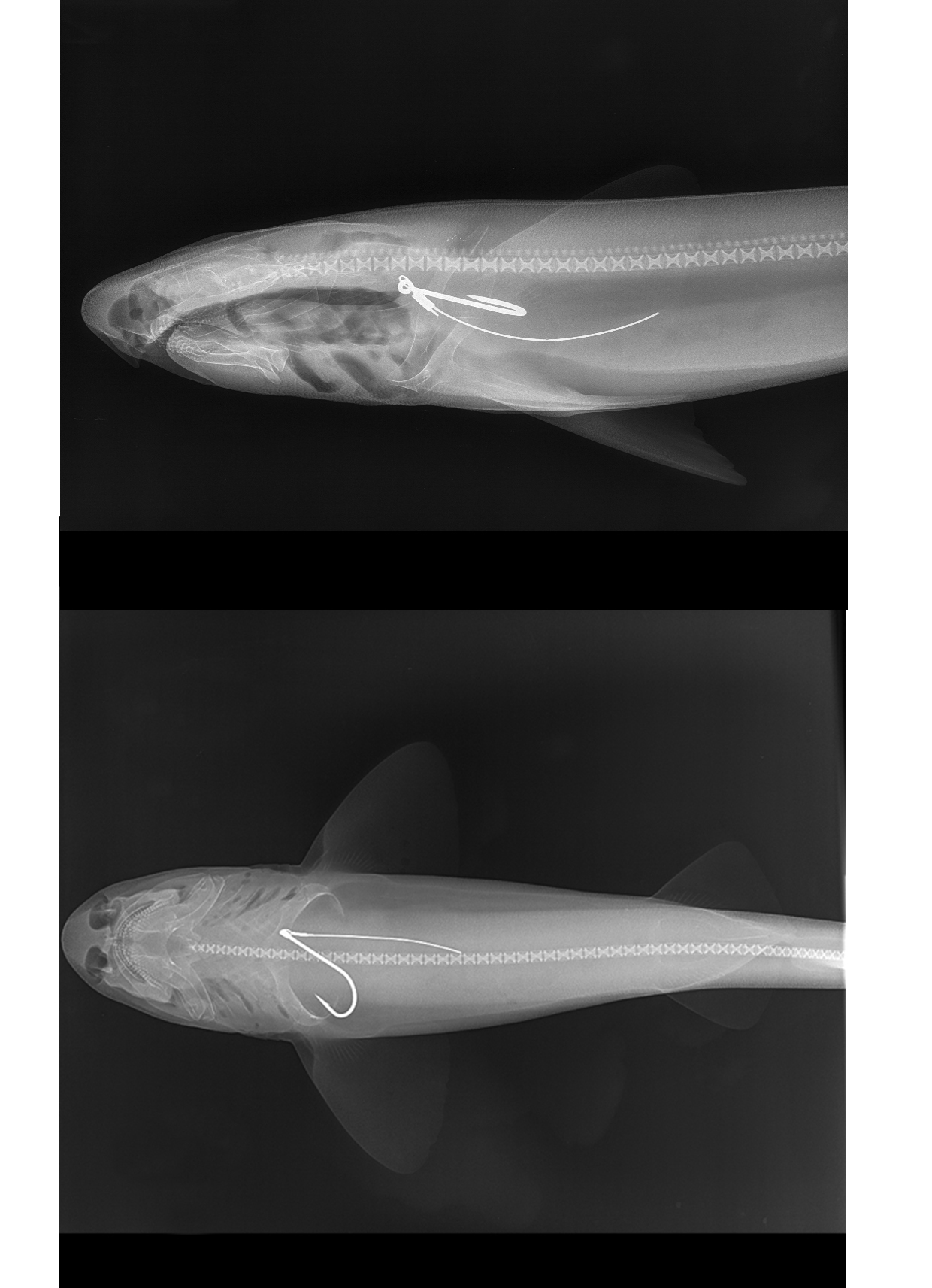 The aquarist team faced two choices – to put the animal down to prevent further suffering or try to save it with some surgery never knowingly performed before on a captive shark.
The vets, Chris Matthews of Fish Vet Group, and Alistair Cliff, of Crown Vets Referrals, were keen to attempt to remove the hook so the decision was made to give it a chance.
The aquarium's quarantine room was hastily turned into an operating theatre for the 70cm shark, with large containers filled with seawater and anaesthetic, an operating table and all the specialised equipment needed crammed into a small space.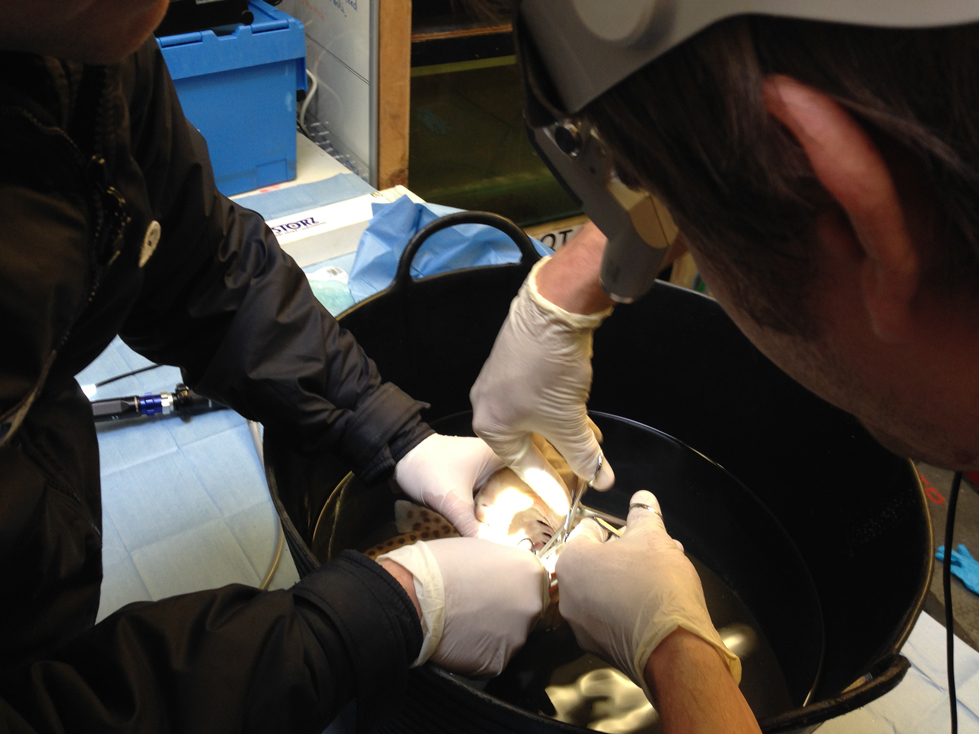 Assisted by aquarist Lauren Smith, who monitored the anaesthetic, the vets got to work with a rigid endoscope, easing it bit by bit into the shark's oesophagus, first to assess the damage and then reach the hook with specialist grasping forceps.
Watching the video monitor carefully, the skilled vet was able to get hold of the hook and extract it without damaging the fish any further.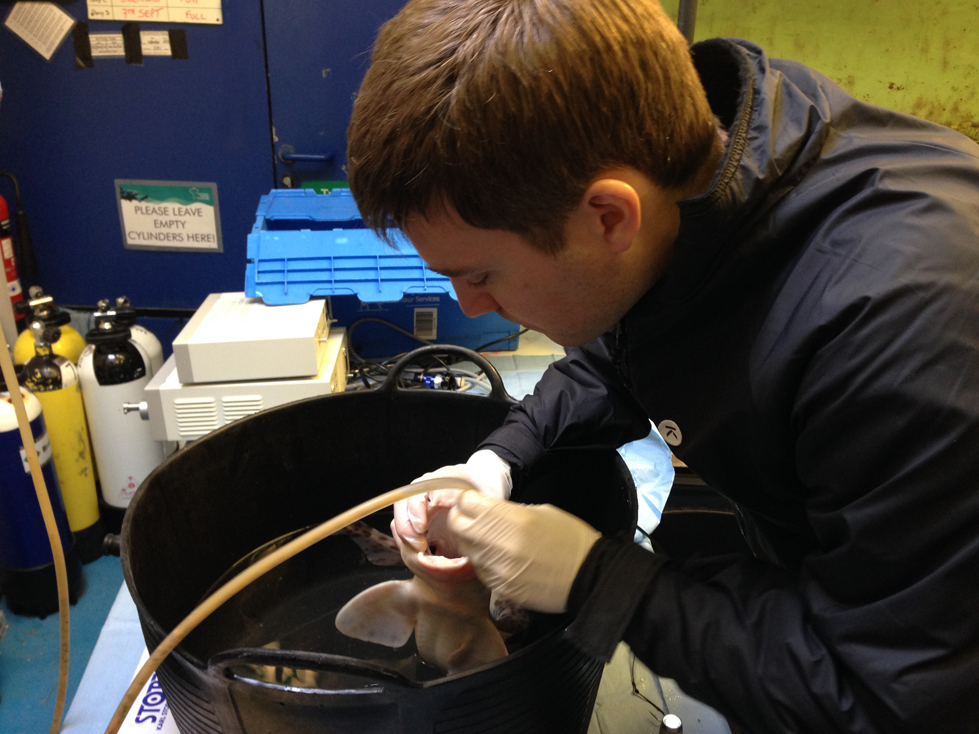 Captain Hook has recovered well from the surgery and is now on display in the aquarium's Sandy Sea Floor exhibit.