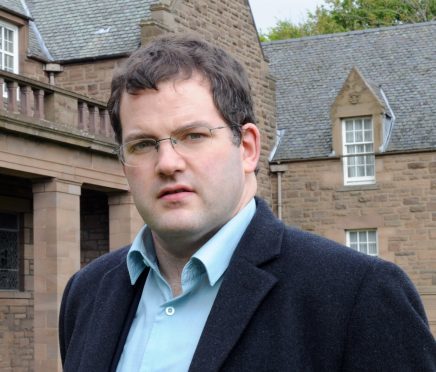 A shamed MSP has spoken for the first time after quitting as a Scottish Government minister and vowed to change the way he behaves.
Mark McDonald revealed he is seeking professional help to change his behaviour after a sexual harassment complaint led to him stepping down.
The former childcare minister has spoken nine days after resigning from the post.
Mr McDonald said his actions caused "distress and upset" but he insisted he would not be standing down as an MSP for Aberdeen Donside.
Mr McDonald said: "I have apologised unreservedly and I do so again. I am sorry.
"I must also commit to changing my behaviour and to taking more care in my actions and my language. I am determined to do that."
It was revealed last week that the former councillor had sent a text message to a woman which included a reference to a sex act.
The woman who complained said she decided to take action because "people have to change".
Mr McDonald closed his constituency office after his resignation, pulling out of public appearances and suspending his Facebook account.
But as he prepares to return to Holyrood this week, Mr McDonald has broken his silence in an apparent attempt to draw a line under the controversy.
The 37-year-old, a married father-of-two, revealed he spent the last week "thinking and reflecting" about his actions.
He said: "I will continue to serve the people of Aberdeen Donside as their constituency MSP.
"It will be for my constituents to decide at the next election whether or not they wish for me to continue in that role."
He added: "I will be judged by others on whether I can change my behaviour to meet the very high standards that people rightly demand."