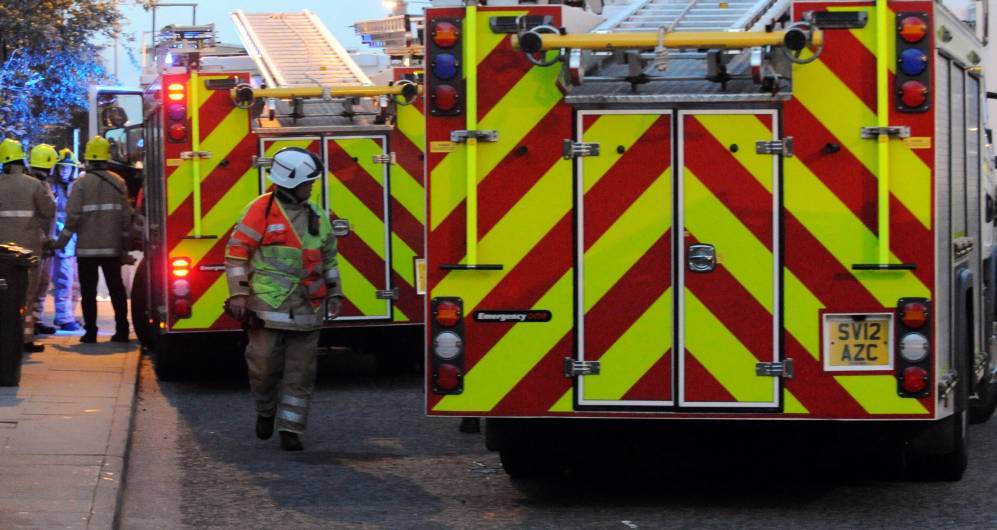 A national environment agency has launched an investigation into a tyre fire in the north-east.
Both Police Scotland and the Scottish Environmental Protection Agency (SEPA) are looking into the fire in New Deer.
The Scottish Fire and Rescue Service (SFRS) were called to the blaze, on Fordyce Avenue, at 7pm on Saturday.
Thick black smoke could be seen in the area.
Two appliances were dispatched from Ellon and Maud, and the fire was extinguished by 7.47pm, using one hose and two sets of breathing apparatuse.
SFRS informed both agencies of the blaze – Police Scotland due to it being in a derelict building, and SEPA because of the thick black smoke causing air pollution.
A Police Scotland spokesman said: "We were informed of the fire at 7.10pm, where a number of tyres were ablaze.
"An investigation is ongoing to ascertain how the fire started."
The spokesman was unable to confirm if the fire was intentional.
A SEPA spokeswoman said: "We didn't need to attend because the fire was under control and there was no immediate danger to waterways.
"We will, however, be investigating how the tyres got there and what they were doing there."