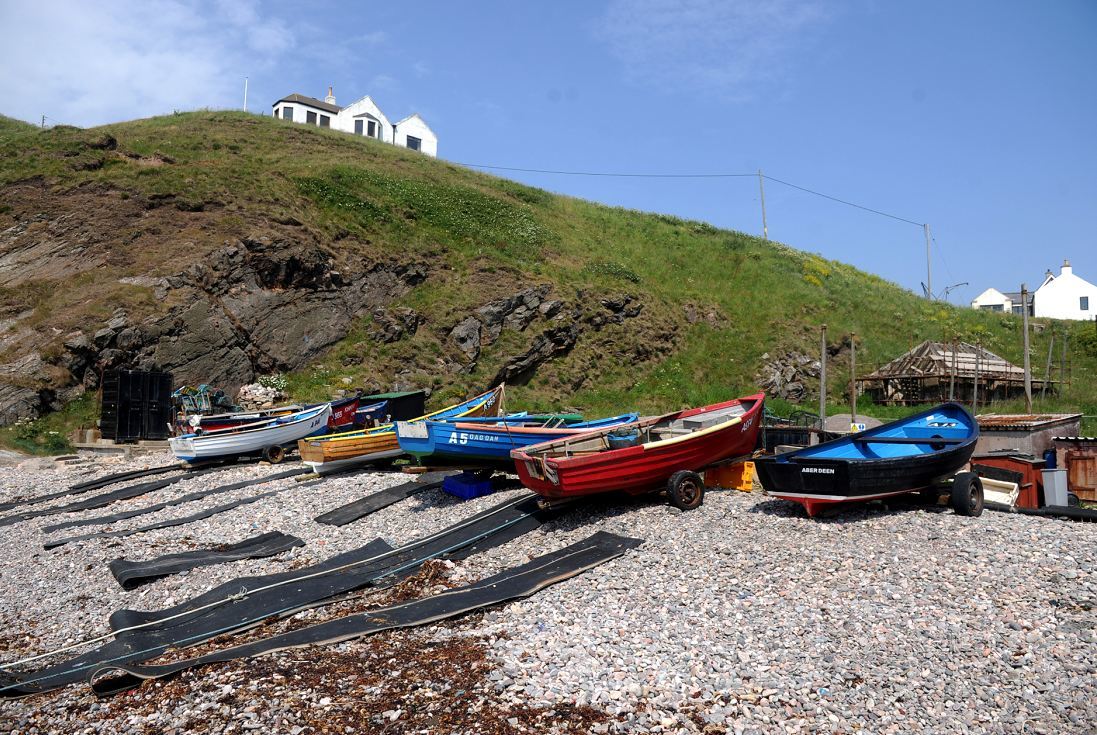 Fishermen at an Aberdeen harbour have been told they face court action unless they remove their boats.
Around 10 fishermen have been issued with second eviction notices to remove their vessels from Cove Harbour by land owner Pralhad Kolheboth.
A letter from law firm Stronachs, on Mr Kolhe's behalf, has given the boat owners 14 days to remove their vessels or court proceedings would start.
It comes more than a year after Mr Kolhe's first notice was lodged against the fishermen.
But the second notice  later now also states that visitors to the harbour, which has hundreds of years of fishing history, could also face action if they are seen parking their cars in the area.
Jim Adam, chairman of Cove Fishermen's Association, said: "We are definitely not considering moving.
"He is now insisting that people aren't allowed to park their cars at the harbour which isn't reasonable.
"We have all sorts of casual and recreational visitors who use the harbour for diving, kayaking and fishing for example.
"The support from the community has been tremendous and it's amazing the amount of support we have had."
A letter from Robert McDonald, of Stronachs, on behalf of his client Mr Kolhe states:  "If these fishing vessels, equipment and winch huts are not removed from our client's property within 14 days of this date our client will commence court proceedings against your clients to enable him to obtain vacant possession of his land."
Neither Mr Kolhe, nor his lawyers, were available for comment.