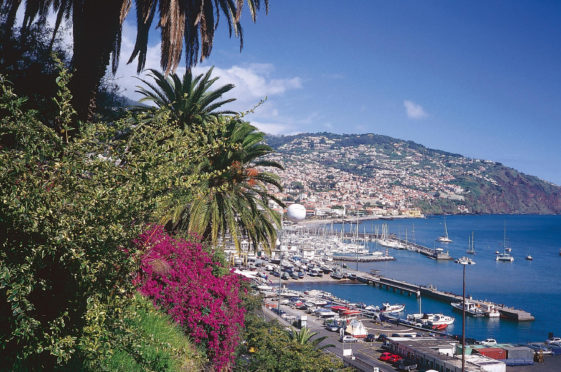 Searches are continuing for a North-east man lost at sea after being swept away during a storm on Madeira.
Derek Jessiman, believed to be from Aberdeen, went missing on Wednesday evening from the seafront at Praia Formosa in Funchal.
Mr Jessiman, who is in his 60s, is a retired Volvo executive, having been managing director at Volvo Cars Gent, in Belgium.
He was last seen around 10.30pm on Wednesday night, climbing over a security banner to look at the waves, near the Atlantic Palms Hotel.
Television footage of the area showed him climbing the barriers, which have a "do not pass" sign on them.
Searches both on land and sea have taken place.
And a naval vessel and an Air Force helicopter have also been used to try to locate him.
The search area was also expanded over the weekend, extending further east along the coast to include Ponta do Garajau in Canico.
Police in the area are continuing searches, although they have warned the likelihood of finding Mr Jessiman is diminishing as the days go on.
Second in command at Funchal Port Police Jose Fernandes said that efforts were still ongoing to find him.
He said: "At the moment we are still searching. We have had helicopters out looking for him."
Mr Fernandes added: "We've established a search, the body could come to the shore.
"If there's any possibility of recovering a person alive, after two days that is no longer likely.
"Our concern is the possibility of his body coming into shore, but many times that doesn't happen. We're still looking for him."
It was reported there were strong winds at the time and the sea temperature was about 17C.
Searches are also being conducted by the local harbour master, Maritime Police and Civil Protection workers, with Navy vessels on standby.
A spokeswoman for the British Foreign and Commonwealth Office said: "We are in contact with Portuguese police and rescue services following reports of a British man missing on Madeira, and are providing support to his family."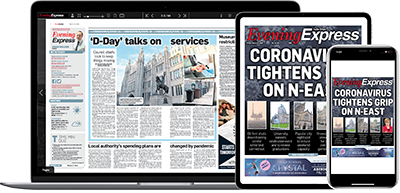 Help support quality local journalism … become a digital subscriber to the Evening Express
For as little as £5.99 a month you can access all of our content, including Premium articles.
Subscribe