Photographer snaps seal on frozen Aberdeen river
An Aberdeen photographer has captured a seal on the frozen River Dee after last night's chilling temperatures.
Photographer Gavin Park managed to get a unique shot of a seal waddling through the snow on the ice covered river.
Those braving the cold have also spotted people playing a friendly game of ice hockey.
The players could be seen skating over a patch of ice in the city's popular Duthie Park this afternoon.
It comes as the Met Office issued a snow and ice warning for parts of the north-east next week.
Western Aberdeenshire, including Deeside, will be affected by adverse weather on Monday.
The yellow warning is in place between midnight and 2pm.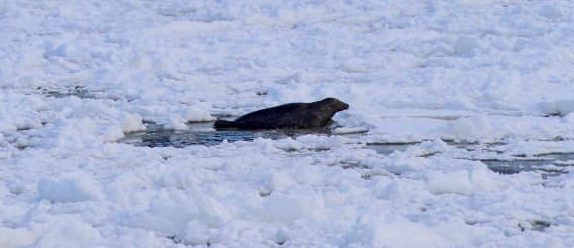 A statement given by the Met Office said: "A band of rain will readily turn to snow as it pushes east across parts of Scotland and northern England.
"Temporary accumulations of a few centimetres are likely at low levels, with higher ground (above about 150 metres) possibly seeing 3-6cm, locally more.
"Ice will be an additional hazard.
"Snow should become lighter and more patchy before dying out by early Monday afternoon."
Video: Snow falls in north-east as Met Office issues weather warning for next week
Several weather warnings have been issued for the north-east in the past week.
Royal Deeside has been recorded as having the lowest temperatures in the UK, with Braemar and Balmoral registering -9.3C (-15.26F) and -9C (15.8F) overnight on Tuesday, compared with -5.6C (21.92F) in Aberdeen.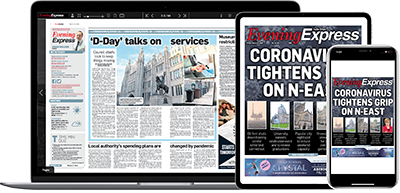 Help support quality local journalism … become a digital subscriber to the Evening Express
For as little as £5.99 a month you can access all of our content, including Premium articles.
Subscribe