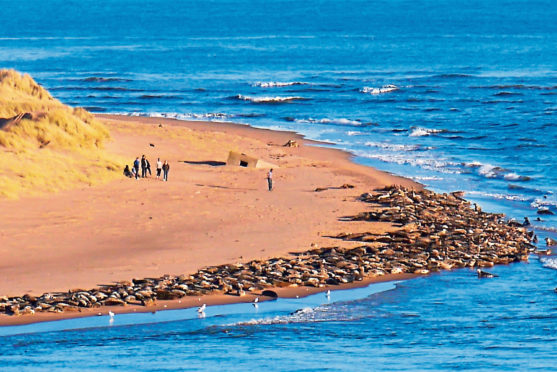 A wildlife group is pleading with people who visit a north-east nature reserve to keep their distance from seals.
Scottish Natural Heritage who run the Forvie National Nature Reserve (NNR), near Ellon, have called on visitors to call the police if they see the seals are disturbed.
Members of Ythan Seal Watch have also asked the public for help to identify anyone harassing the animals along the River Ythan.
As volunteers, the group watch the protected site from Newburgh beach.
A number of incidents took place last year, captured on film by the group.
The bird breeding season has meant the area reserved for terns at the south of the site is now closed until August.
Gavin Clark, SNH operations manager for Tayside and Grampian, said: "We want to welcome visitors to Forvie and help them to enjoy the nature reserve and the wildlife that is protected here, but seals need time to rest in order to conserve energy. Disturbance will result in increased stress and a stampede could cause injury.
"If you're visiting Forvie and come across the seals on the beach, our advice is to heed the signs and stay well back.
"When watching seals on the beach, be quiet, avoid sudden movements and be responsive to their behaviour.
"If a few seals raise their heads, then it's a sign you are too close and they are becoming nervous.
"For the best view, without the risk of disturbance, we would recommend watching the seals from Newburgh beach on the south side of the estuary.
"Any incidents of harassment at a designated seal haul-out could be a wildlife crime and should be reported to the police."
Forvie is a designated seal haul-out site, and has signs posted around the reserve warning people not to approach seals – with a risk of six months in prison or a fine of £5,000 if caught.
The penalties, set under the Marine (Scotland) Act 2010, cover almost 200 land sites, as well as 15 marine seal conservation areas, and apply to Scotland's grey and harbour seals.
The Act makes it an offence to harass the seals when they are most vulnerable – such as when they are in their moulting season. The harassment includes touching or feeding the animals, separating pups from their mothers or causing them to stampede into the sea.
Lee Watson from the Ythan Seal Watch said: "The ternery is closed to protect the little terns while they nest.
"This also means there is no longer access to the seal haul-out on Forvie NNR.
"We continue to ask people to please view the seals from Newburgh beach and help protect them."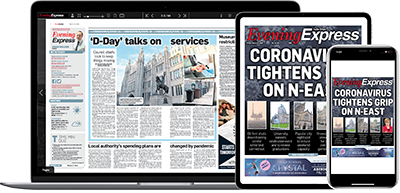 Help support quality local journalism … become a digital subscriber to the Evening Express
For as little as £5.99 a month you can access all of our content, including Premium articles.
Subscribe