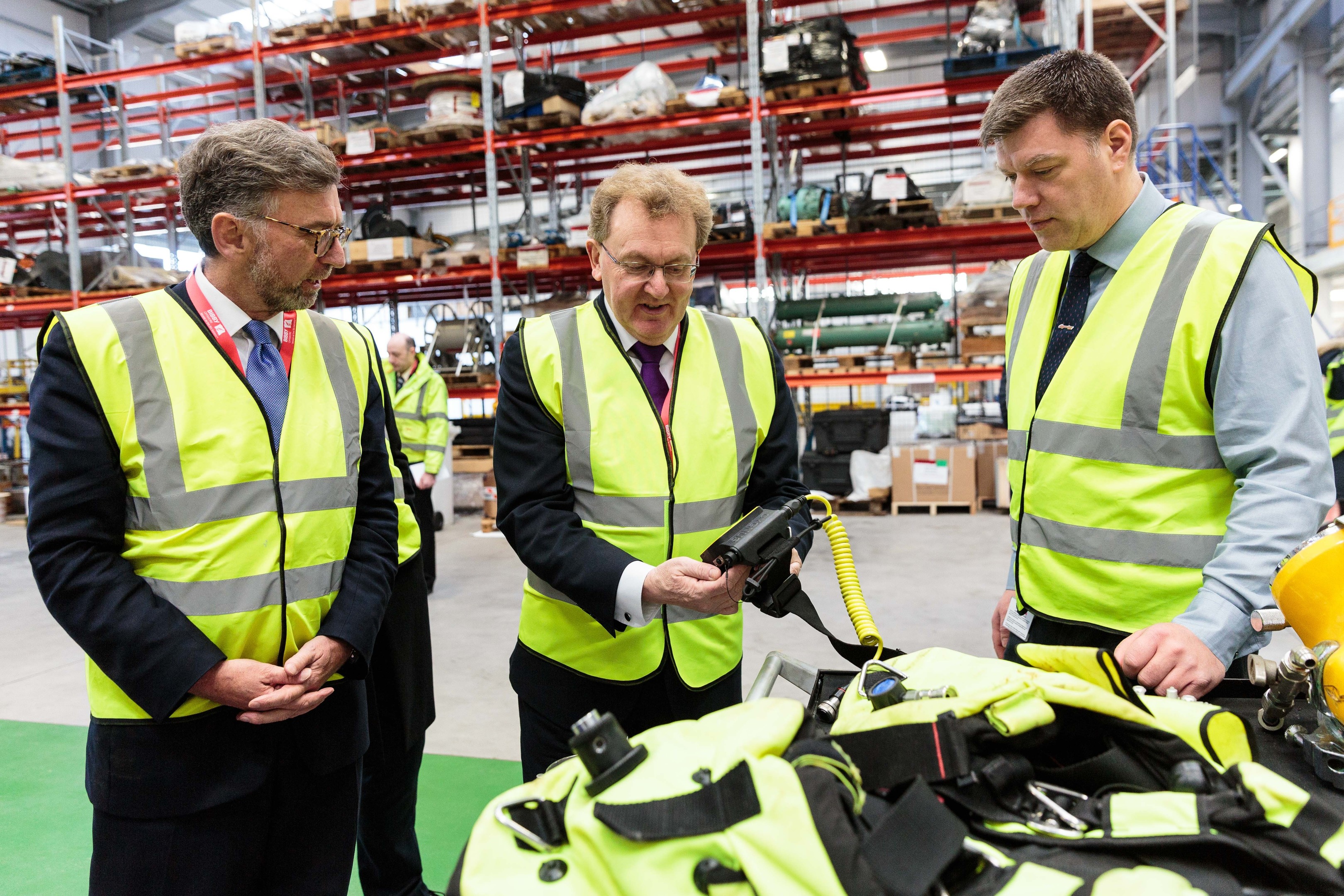 An economic partnership between Aberdeen and an African city could be worth "tens of millions of pounds", the Scottish Office said today.
Scottish Secretary David Mundell is helping spearhead the trade link with Pemba in Mozambique.
He was due to meet Ernesto Tonela, Mozambique's Minister of Industry and Commerce today at the start of a week-long visit.
The Scottish Secretary is hoping the relationship will yield significant opportunities for Scottish firms while helping Mozambique develop its huge offshore gas reserves.
He said: "I am delighted to be here as part of another phase in our drive to help the North-east of Scotland weather these difficult times in the oil and gas industry.
"This initiative will not just help protect existing jobs and businesses – it is a chance to develop new opportunities and markets and create new sources of employment for people in the North-east and Scotland as a whole.
"It is a great example of what can be done when all levels of government work together."
Mr Mundell will link up with Gordon McIntosh, the city council's lead on the partnership.
His work has been supported by funding worth £120,000 from the Foreign Office.
Mr McIntosh said: "The link between Aberdeen and Pemba will provide opportunities for a wide variety of companies.
"Whether it is training, support services, subsea operations or infrastructure, there are roles to be played for Scottish businesses.
"This is a win-win, because Mozambique can benefit greatly too, with an injection of expertise which can help it in taking the next step towards becoming a major gas producer."
He added: "The presence of a Cabinet Minister here shows the commitment of the British Government to this project, to Scotland and to supporting the development of Mozambique."
A Memorandum of Understanding between Aberdeen and Pemba is expected to be signed later this year.