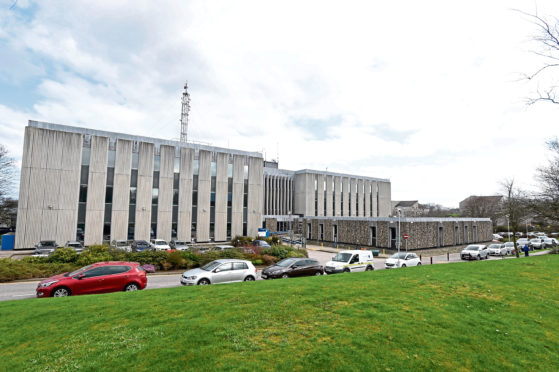 An option for children to attend school part-time will be under discussion by councillors next week.
It comes after some parents in Aberdeenshire called for flexi-schooling to be an option for kids in the region.
This would allow parents to opt for a combination of provision which could involve a number of days each week in school and a day or two in alternative provision such as outdoor learning or in home schooling.
Councillor Alison Evison, who represents North Kincardine, said she has been approached by "several parents" in the Kincardine and Mearns area over opening up the option to them.
She said: "This option would be a radical departure from current practice, but it is one which merits proper analysis and reasoned consideration of both the potential benefits and disadvantages.
"It is only after such analysis that a proper judgement on this matter can be formed and appropriate policy developed.
"We should always aim to get it right for every child.
"Some local parents have asked about the possibility of designing a personalised education programme that would meet the individual needs of their own child.
"Such a programme might involve a combination of days at school and days home learning or in an alternative setting like a forest school.
"It is apparent that such educational programmes have not been given detailed consideration within Aberdeenshire, providing head teachers with few guidelines as to how to respond to such requests. It is essential that parents feel they are treated with fairness and equality.
"Committee next week therefore provides a welcome opportunity to discuss the general issues.
"At the heart of any consideration must be what is best for each individual child and effective communication to this end between home and school."
---
---
A report to members of the local authority's education and children's services committee said: "Proponents of the scheme say it allows children to forge closer bonds with their parents, learn about subjects which pique their interest in-depth and have the opportunity to broaden their minds outside the traditional classroom experience.
"Opponents of flexi-schooling state this can be confusing for children, put them at a disadvantage when it comes to making school friends and taking standardised exams, and put undue pressure on parents, many of whom know nothing about teaching."
The report said requests need to be considered by the education authority.
However, it adds that if the school does not feel the educational needs of the child will be met, or that it would lead to further costs to the public purse, then these are grounds for refusal.
It adds: "Ultimately this is something which would need to be assessed on a case-by-case basis and is not something the education authority can really provide a blanket 'yes' or 'no' to, as the ultimate decision will depend on the proposal put forward and the overall costs involved."
Council officers have detailed a number of advantages of flexi-schooling within their report, including that it gives younger or less mature children more time to adjust to school.
Some parents feel their children are not ready to start full-time school when others do, with the report arguing the move could give them time to "catch up" with their peers.
But the disadvantages it puts forward include fears it could affect children's attainment, especially if they are not taught in the same way that the school teaches in preparation for assessments and exams.
It also adds the option could be unfair on other children who may resent the fact their peers do not have to attend five days of school.
Members of the committee will be asked to consider the issues raised and to determine whether the matter should be progressed further when they meet at Woodhill House on Thursday.