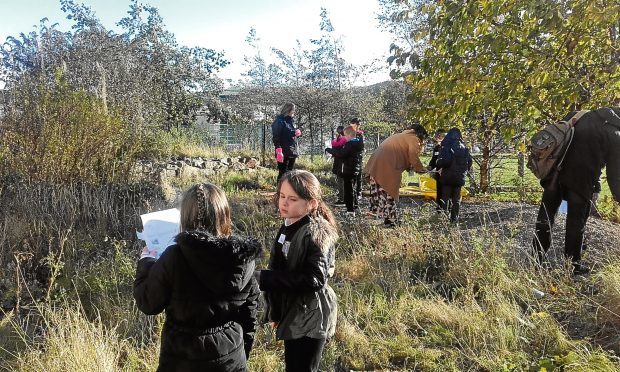 Green-fingered youngsters are set to get involved in a new gardening programme.
Bramble Brae, Woodside and Tullos primary schools have been chosen to be part of the Aberdeen School Garden Programme.
The initiative aims to get more children thinking about the earth and what goes into growing vegetables and fruits.
Spearheading the scheme is One Seed Forward, a group which encourages people to grow their own produce.
Founder and chairman Bob Donald said: "The idea is part of the Aberdeen community growing spaces project the city council started.
"We met with the University of Aberdeen and looked at how to educate kids about how to go about growing your own food.
"We basically got funding from the council to start the project and start getting kids engaging with the earth and understand how food grows."
Tullos Primary School will see its under-used green space transformed on Saturday, with overgrown plants cleared to make way for the garden.
Bob, of King's Gate, said the next phase of the project is getting involved with the pupils' ideas for the space.
Designs will be proposed by the primary students and a combination of their ideas will be brought to life.
He said: "I told them to use their imagination and get creative."
In January, an educational programme will allow the children to learn more about the process of growing and harvesting the crop they are looking to grow.
Bob added: "It's important to get the community involved, not just in the clean-up this Saturday, but we also want them to harvest the fruit and vegetables that are common to the Aberdeen area, such as potatoes.
"We hope to organise a community eating event and hope to give them cooking classes with what they can do with the vegetables."
The Tullos garden space clean-up will take place on Saturday from 10am to 1pm.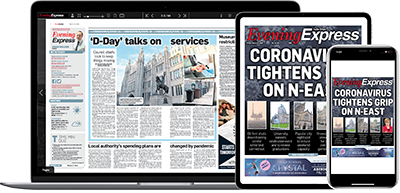 Help support quality local journalism … become a digital subscriber to the Evening Express
For as little as £5.99 a month you can access all of our content, including Premium articles.
Subscribe