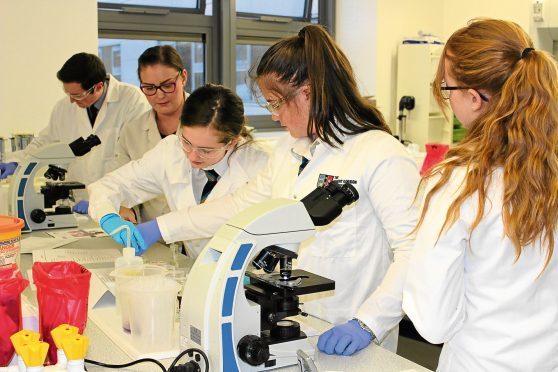 Pupils from secondary schools have been given the chance to learn more about science in the hope they will take up a career in the profession.
Members of Robert Gordon University's School of Pharmacy and Life Sciences have held a number of events in recent weeks to engage with youngsters.
It began with the celebration for National Pathology Week, where S3 and S4 pupils from 11 schools across the North-east spent the day conducting experiments in the university's laboratories.
The experiments covered areas such as cellular pathology, microbiology and blood science – such as examining liver and learning the intricacies of blood cells.
Anna Lindahl, lecturer in biomedical science at RGU, said: "It was such a pleasure to see so many school pupils open their eyes to the possibilities that science and pathology could provide for them."
Dr Graeme Kay, academic strategic lead for chemical sciences in the School of Pharmacy and Life Sciences at Robert Gordon University, said: "It is always a great delight to work with our colleagues across the city to promote science, and in particular chemistry, to young people in the community.
"There is such a palpable excitement when they realise that through science they can truly change the world for the better."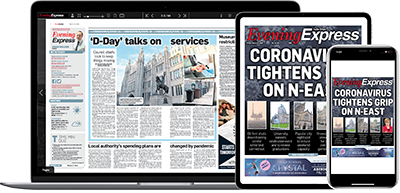 Help support quality local journalism … become a digital subscriber to the Evening Express
For as little as £5.99 a month you can access all of our content, including Premium articles.
Subscribe