Staff failed to confiscate scissors on the day of an incident at an Aberdeen school, a new report said.
The unnamed school should have locked the scissors away on the day of the incident, but did not.
After a woman complained, the Scottish Pubic Services Ombudsman (SPSO) said: "We found Aberdeen City Council's anti-weapon/knife crime policy stated certain actions were to be taken on the day of an incident, including the weapon being placed in a locked cabinet, the police being notified and senior management being notified. None of these actions were taken on the day of the incident."
A council spokesman sad: "Much effort went into producing the policy against taking weapons into schools.
"It is of no use to have a policy and then not implement it.
"The council needs to ensure information about what to do is shared and becomes embedded. There is no room for a complacent attitude about the risks of this kind of misbehaviour."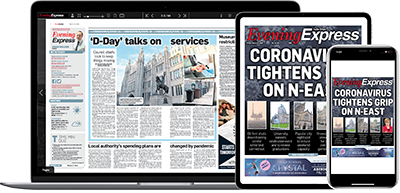 Help support quality local journalism … become a digital subscriber to the Evening Express
For as little as £5.99 a month you can access all of our content, including Premium articles.
Subscribe