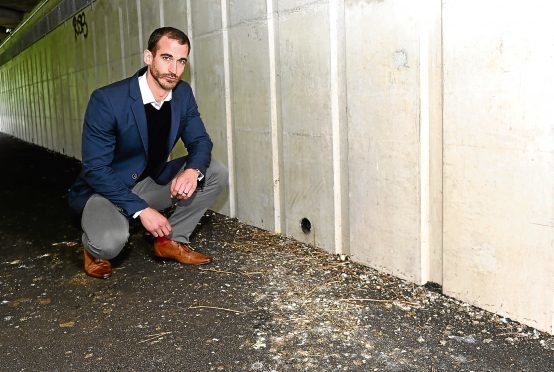 Safety fears have been raised as school children shun a pigeon-mess plastered pedestrian path near the third Don crossing and opt to walk next to the main road instead.
Some Braehead pupils are refusing to use the route next to the new Diamond Bridge, across the River Don, because it has been taken over by nesting pigeons.
And one unhappy parent has hit out at the council for failure to keep the route clean, as the youngsters are forced to walk alongside the busy main road above.
Suzanne Murray, 43, of Grandholm, said her 10-year-old son and his friends are among those unwilling to venture down to the underside of the bridge.
She said: "It's absolutely disgusting. The smell is foul. It's covered from start to finish in pigeon excrement. The children are scared to go under it. It's forcing the kids to cross at an unsafe junction.
"The council have to accept responsibility. They've got a duty of care to these kids. It's beyond disgusting."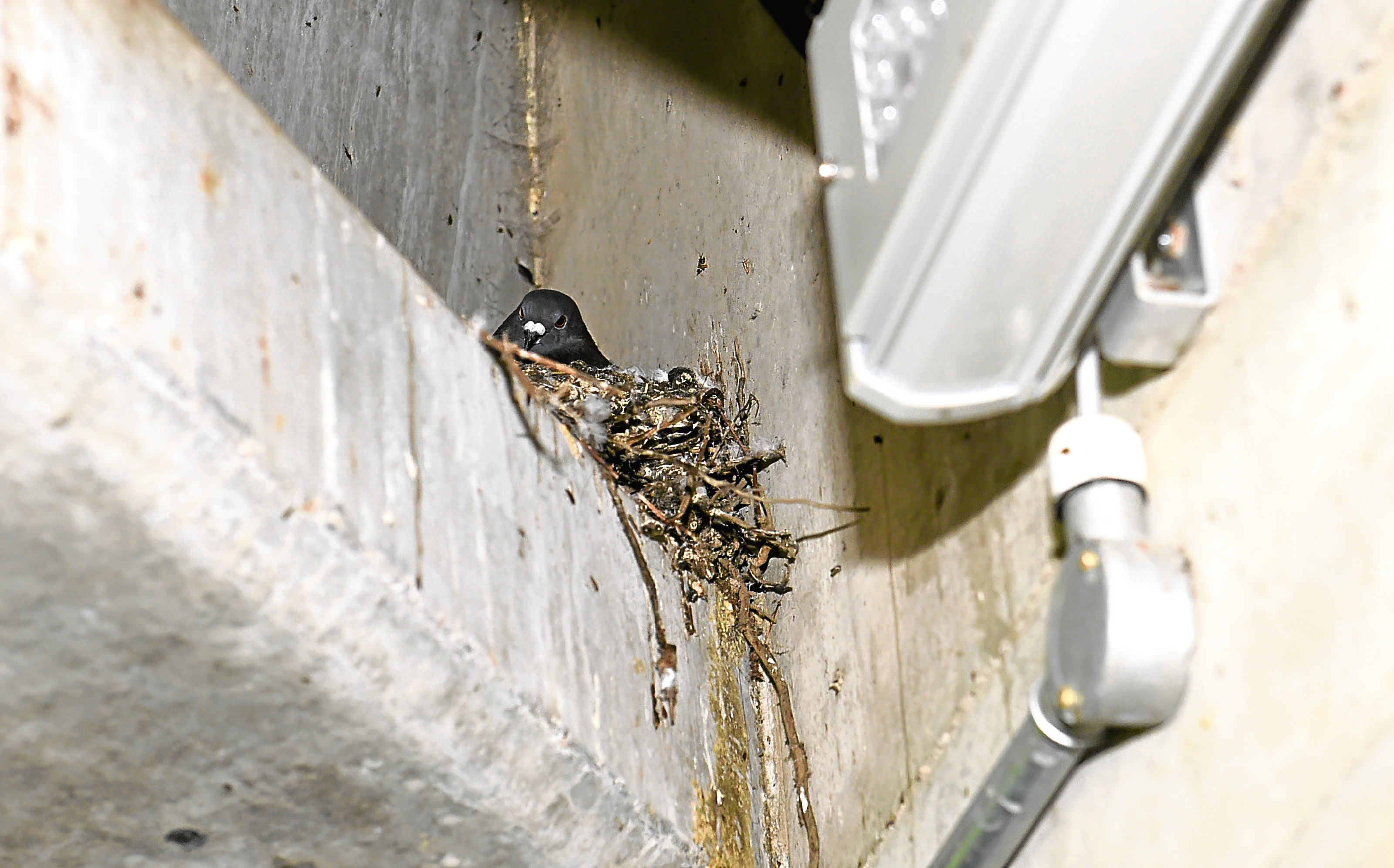 An Aberdeen City Council spokeswoman said the local authority was looking to stop the pigeons nesting under the structure with work due to start later this month.
"Currently we have pigeons nesting underneath the Mill Lade Bridge on the concrete beam ledges with the result of their guano dropping onto the path below," she said.
"Officers have been working on providing a robust barrier against the pigeons from gaining access to the area above the shared use footpath.
"Officers have recently sourced a suitable solution to this issue and can advise that Aberdeen City Council will be undertaking works, due to start on June 20, to remove the pigeons humanely and put up a barrier underneath the bridge above the path to keep pigeons and starlings away from this area.
"Aberdeen City Council's grounds maintenance team has been cleaning the path from time to time in the interim."
Councillor Brett Hunt, who represents the Bridge of Don area, said: "It's in an unsatisfactory state at the moment and the mess is quite obvious from a distance. It covers the railing so it can't be used."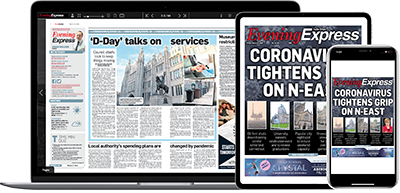 Help support quality local journalism … become a digital subscriber to the Evening Express
For as little as £5.99 a month you can access all of our content, including Premium articles.
Subscribe