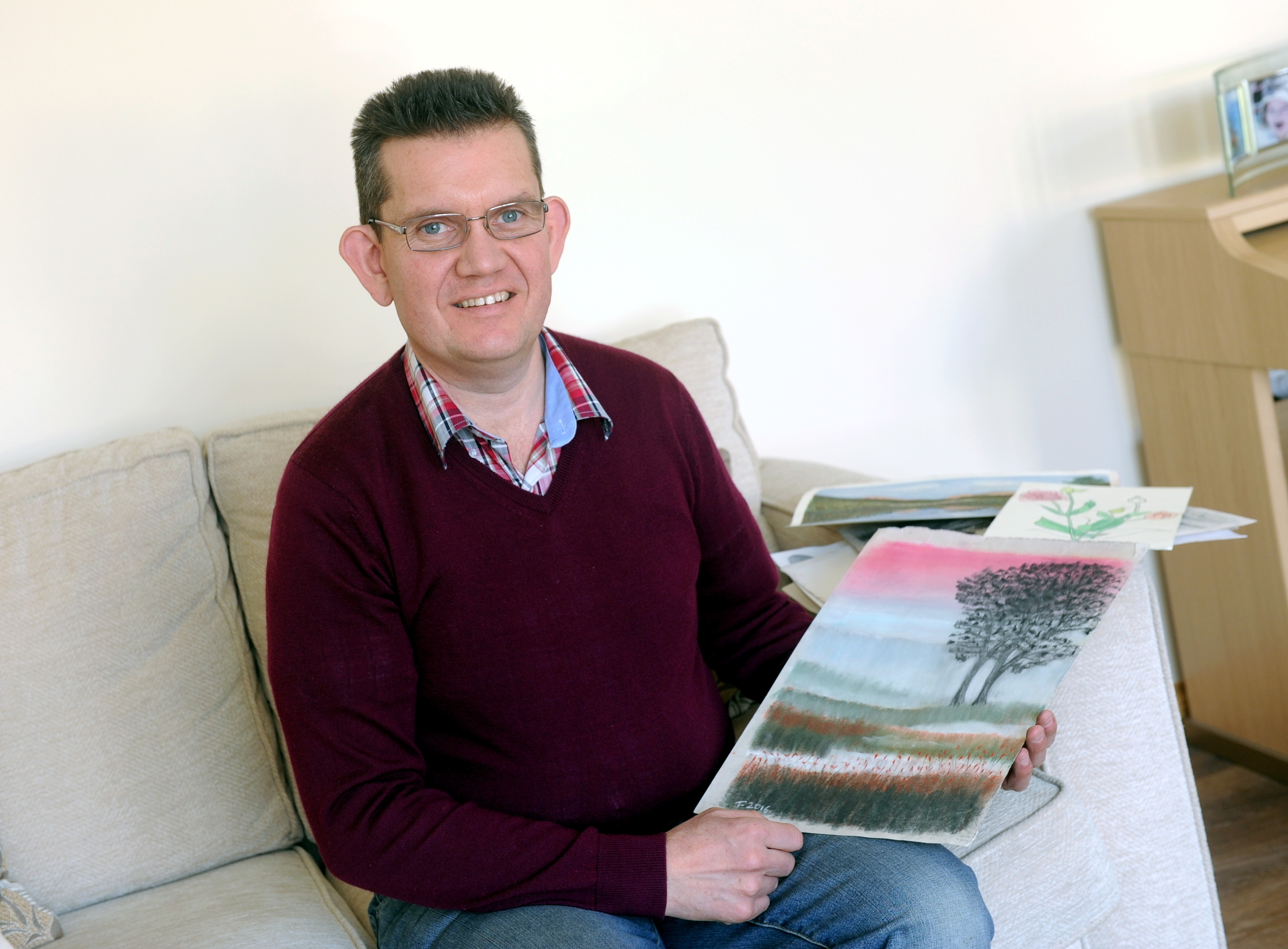 A helicopter pilot diagnosed with a life-changing condition has adopted a new approach to life, after he was forced to retire from his dream job.
Tim Fry, 46, had dreamed of becoming a pilot since he was six years old.
And for years he silently endured symptoms such as losing his balance, knowing something was wrong but unwilling to deal with it.
Then a scan 18 months ago confirmed the dad-of-one had multiple sclerosis (MS).
Tim, of Echt, faced a life full of new limitations.
But after finding support he is now determined to face his condition more openly, adapting to his situation by embracing the things he can do – including a talent for art.
Tim said: "My new approach is to say yes to everything, to do anything I can.
"The hardest thing was realising what you can't do anymore. Not long ago I'd be on the golf course, or the rugby pitch.
"My wife and my son and I would go on holiday to a beach on the west coast, I'd be running around the sand or hopping in a boat. Now I couldn't even walk down to the water."
And he said, apart from family support, he found it difficult to open up about his condition – until finding the 5Rs Programme for people with MS, run from Sue Ryder Dee View Court.
It changed his outlook, showing him the things he is still capable of, including a new-found passion for painting and pastels.
Tim said: "I was engrossed, it's very calming, you forget about everything else. And there's more I want to do, that I still can."
This week is MS Awareness Week, and Tim wants fellow sufferers to seek the support he found.
He said: "I had an inkling for a few years that something wrong, but I had my head in the sand.
"Joining 5Rs helped me talk about it, and I would encourage people to seek support."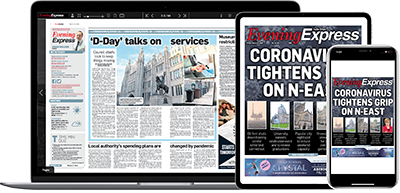 Help support quality local journalism … become a digital subscriber to the Evening Express
For as little as £5.99 a month you can access all of our content, including Premium articles.
Subscribe