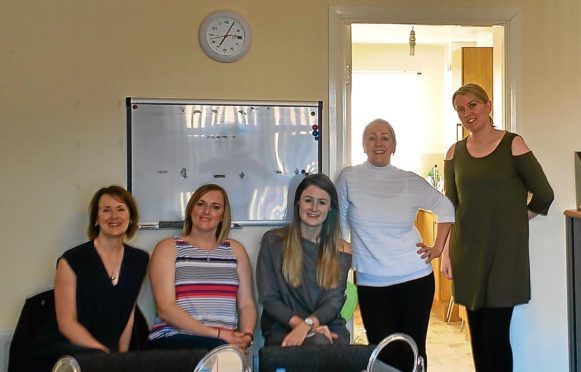 A cancer charity has launched a new programme to help people cope with their emotions following a diagnosis.
CLAN Cancer Support's eight-week initiative aims to give people strategies for dealing with depression, guilt, stress, anxiety and fear.
Starting tomorrow, the scheme will deliver a weekly workshop focusing on various self-management techniques to maintain a sense of wellbeing for those going through cancer treatment and recovery.
Funded by Aberdeenshire Council as part of its Your Voice, Your Choice scheme, the initiative is called Feeling Better, Feeling Positive.
Angie Howarth, CLAN's area services co-ordinator in north Aberdeenshire, said: "The aim of CLAN's Feeling Better, Feeling Positive project is to provide individuals with the knowledge and skills to gain a positive outlook and understanding of the physical and emotional impact of cancer and resulting treatments.
"Thanks to the funding from Aberdeenshire Council, we have been able to develop this programme from our initial thoughts and really build something that covers so many of the areas our clients tell us really help them while they are going through treatment for cancer, or when they are looking towards life post treatment.
"We are fully focused on creating a supportive environment which will allow people to not only access the information and support but also benefit from sharing thoughts, feelings and experiences with others attending the group."
Taking place in The Palace Hotel in Peterhead, sessions will take the form of small support groups with each week focusing on a different topic.
The programme begins with a workshop focusing on neurological therapy by expert George Whibley.
Further sessions will include nutritional advice, relaxation, mindfulness and gentle exercise in conjunction with Move More, Macmillan.
Anyone who wants to take part in the initiative can contact Angie by e-mailing angie.howarth@clanhouse.org or calling 07720 737500.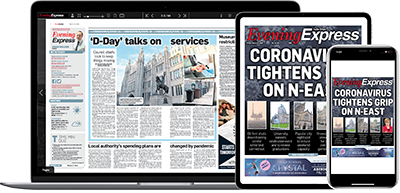 Help support quality local journalism … become a digital subscriber to the Evening Express
For as little as £5.99 a month you can access all of our content, including Premium articles.
Subscribe