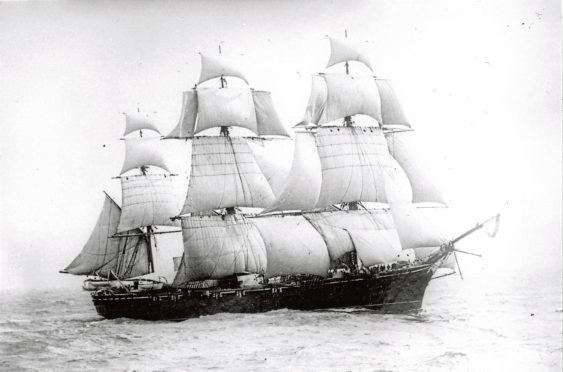 A north-east man has written a book about Aberdeen shipbuilders Hall Russell – in a bid to keep the history of the industry alive.
Stan Bruce, who is from Fraserburgh and now lives in Banff, started his working career with the company aged 16 as an apprentice joiner.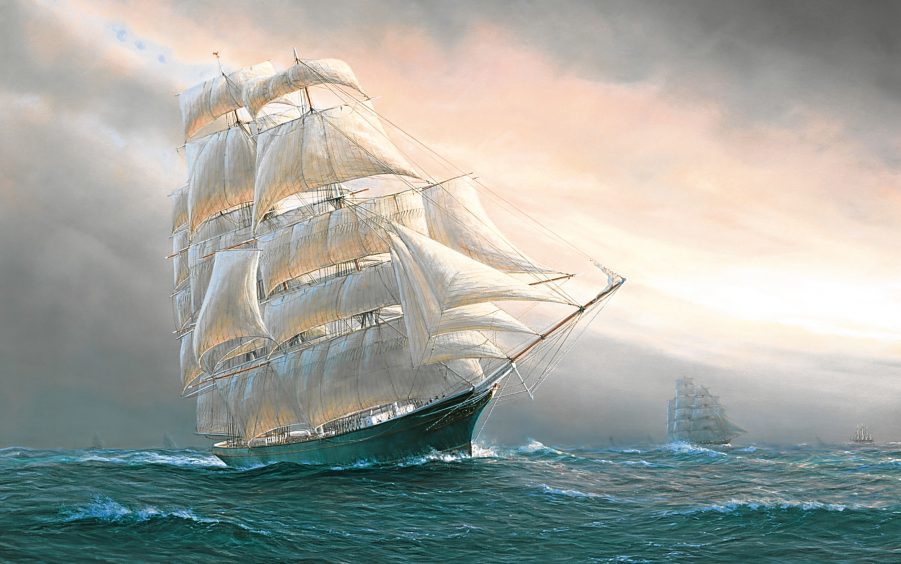 The 54-year-old surveyor has now put pen to paper to tell the story of the company, commemorating the 150th anniversary of the of the Thermopylae, which was launched on August 19 1868.
The Thermopylae, a clipper, was built by Walter Hood and Co for the Aberdeen Line, founded in 1825 by George Thompson.
Stan plans to write a series on the shipbuilding companies in Aberdeen, and is already around 80% finished with his next book, an introduction to the trade in Aberdeen.
Stan said: "I did a little booklet on Hall Russell before, and I've been collecting stuff over the years. In Hall Russell I worked with the late Adam Leiper who wrote A History of Hall Russell Shipbuilders. It was he that I learned a lot of Aberdeen history from.
"I had lost touch with him after the closure of the yard, but a few years ago we met up again and we talked about Aberdeen-built ships on many occasions.
"He had collected a lot of ship photos, he even offered them all to me, but I couldn't take them. I felt it would have been like cutting off his arm.
"He often said I had to carry on what he had done, and several other Aberdonians have said the same, so that's part of the reason I wrote these books."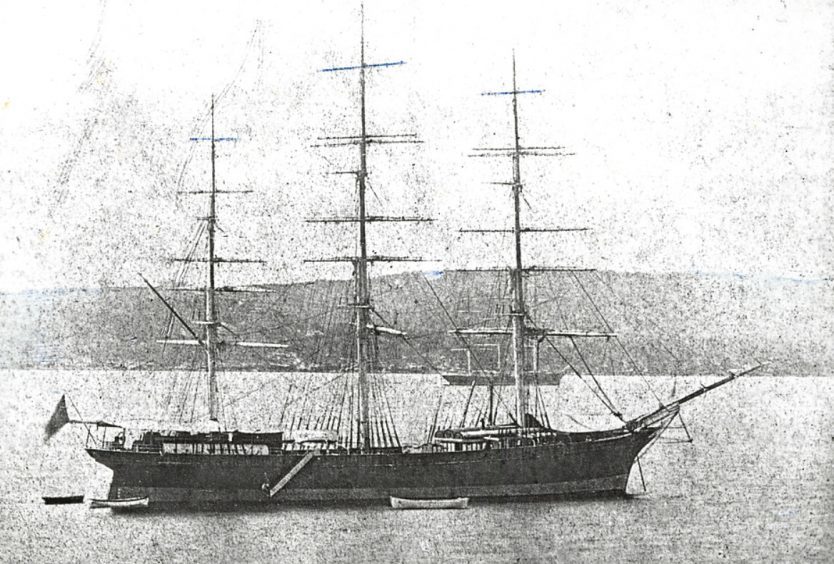 He added: "When I first started looking, I thought there was only a couple, but I've got about 50 companies' names. Quite a lot of them didn't build ships but a significant number of them were built up here. I felt obligated to do something before a lot of these companies are forgotten."
As well as the books, Stan has also had an image cut of the Thermopylae, which has gone up on display at York Street, where the Walter Hood and Co yard used to be.
The idea was inspired by Inverbervie. The north-east town pays tribute to surveyor, designer and shipbuilder Hercules Linton, who was born there and was apprenticed to Alexander Hall and Sons, shipbuilders in Aberdeen.
The large image of the Thermopylae in full sail, cut into stainless steel, has been temporarily put on display on the back of the old wooden bus shelter at the Pocra Quay end of York Street, which Stan said can be taken down if people don't like it, or left up if they do.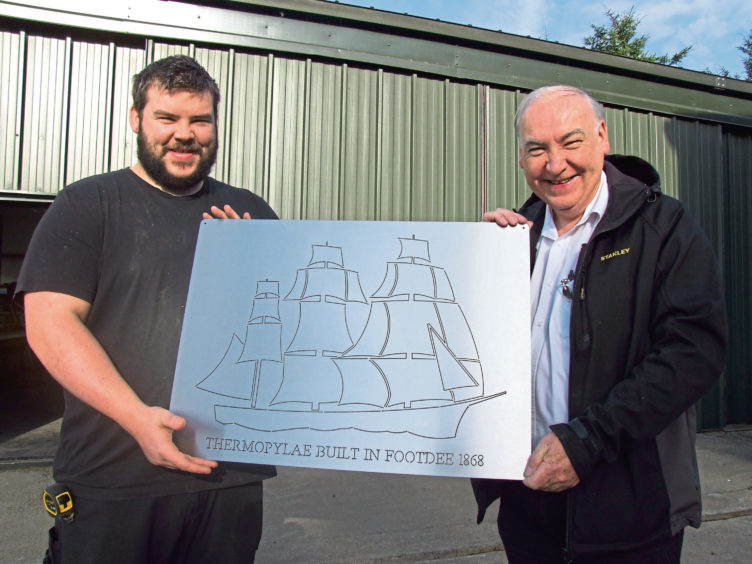 It was cut by Gavin Gatt, from Methlick, using a precision waterjet cutter.
If anyone has any old pictures of any Aberdeen ships or the shipbuilding industry, they are asked to get in contact with Stan at bardofthebroch@yahoo.com
To read the book, visit https://bit.ly/2PmbigV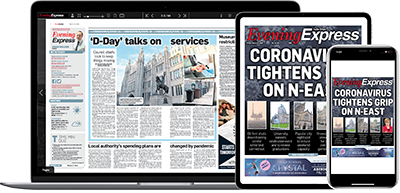 Help support quality local journalism … become a digital subscriber to the Evening Express
For as little as £5.99 a month you can access all of our content, including Premium articles.
Subscribe