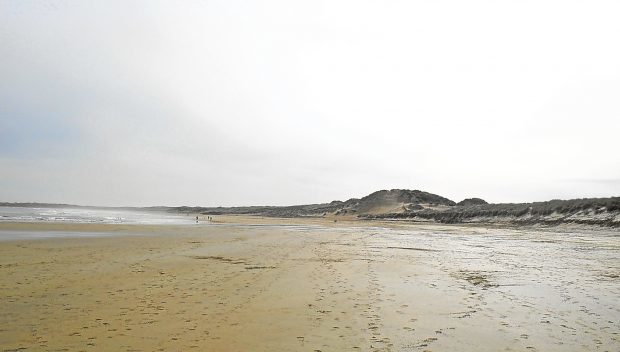 Glass bottles are being embedded in a North-east beach's sand dunes, according to a safety group.
Fraserburgh's community safety group, working alongside the port's Scout troop, recently completed a sweep of the beach which uncovered the shocking practice at the foot of the Tiger Hill.
Revellers, who are flouting public drinking laws, have started smashing up glass bottles and planting them into the dunes.
Nobody has yet been hurt, but the issue has resulted in the safety group's chairman, local councillor Brian Topping, issuing a warning to beach-goers.
He said: "We were taking lorry loads of rubbish away from the beach and we're very grateful for everyone who came out and helped.
"But a growing problem has been the amount of glass we're starting to pick up at the beach.
"There must have been about 20 bottles smashed across the promenade in the morning when we went.
"Worse, at the bottom of Tiger Hill, people are actually now beginning to put broken bottles into the sand.
"Any dog or kid going up or down the dunes could be injured – it's very worrying."
The group's beach clean, which had about 50 people helping comb the sands to clear litter, takes place every year.
The scouts who take part are issued with certificates at an awards ceremony later in the year.
Across Fraserburgh, efforts to improve the appearance of the town have ramped up in the last year.
A Polish fitness club now organises sweeps of the streets.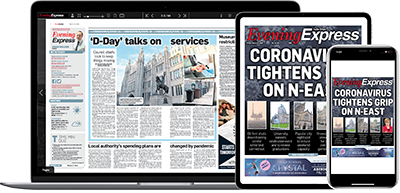 Help support quality local journalism … become a digital subscriber to the Evening Express
For as little as £5.99 a month you can access all of our content, including Premium articles.
Subscribe