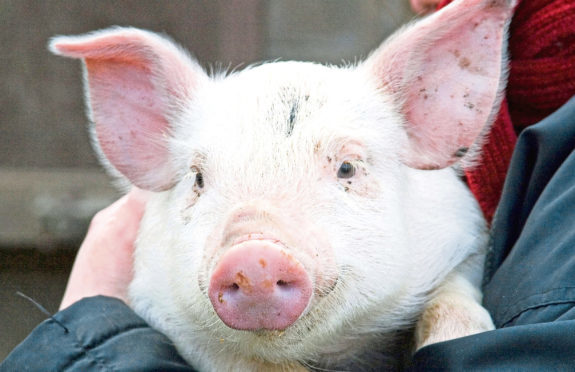 A daring pig which made headlines 10 years ago after jumping from a north-east lorry heading to market has died.
Tributes have been paid to Babe, who remarkably leapt to freedom just metres from Willows Animal Sanctuary, near New Pitsligo, in March 2008.
A passer-by saw the animal escape from a truck heading to the slaughterhouse and alerted staff at Willows, who rescued the wee pig after she was struck by a vehicle while running in the road.
However, the sanctuary's yard manager Vikky McDonald announced that after living a full life in their care, Babe had to be put down due to failing health, saying she would be "missed dearly".
Due to bad arthritis that was no longer responding to medication, the centre staff, along with their vet, took the painful decision to let Babe go peacefully.
Vikky said: "Babe's health was going downhill and she was no longer responding to treatment.
"Our vet recommended that she be let go quietly and with dignity.
"She was lovely, very gentle and loved a cuddle and a rub on her belly.
"She was top pig right until the end and the other pigs had great respect for her. She's a huge loss to us all and will be missed very much."
Vikky added Babe had touched many lives since coming to the sanctuary a decade ago.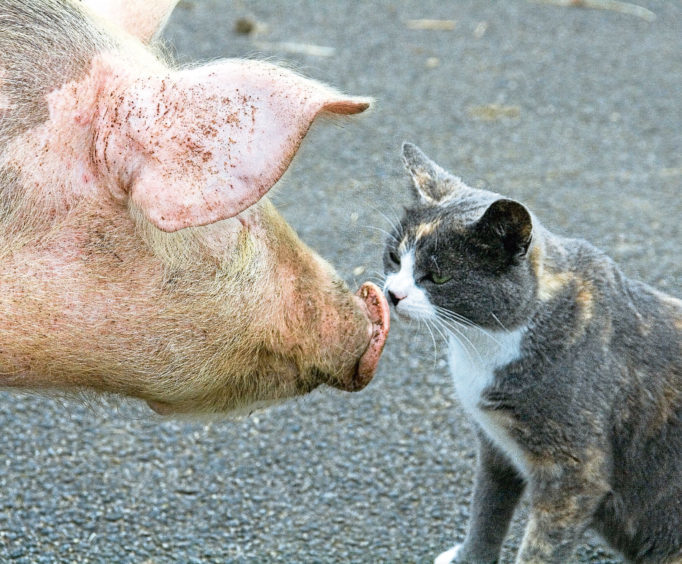 She said: "Babe's story is a truly remarkable one.
"When she was two months old, she was on her way to the market but incredibly she took her fate into her own trotters and managed to jump out of the truck as it was passing by Willows.
"A nurse driving to work who witnessed the whole thing rushed up to tell us what had happened.
"In Babe's terror at finding herself on the main road, she darted back and forth looking for shelter and was then hit by a car. We managed to catch her and she was rushed to our vets for emergency surgery.
"Instead of going to market, she jumped out at Willows and stayed for more than 10 years.
"She had touched many with her courageous story and had educated lots of people about how intelligent pigs are and she had led a very happy life.
"She was the little piglet who fought back against all odds and lived."
The Sanctuary is currently looking for sponsors for the other pigs in its care. With 17 currently being looked after at the centre, staff are still looking for sponsors for 14.
"We have 17 rescued pigs at Willows," she said.
"Owing to the dramatic price increase of hay, straw and feed, our piggies need some extra financial support to assist with their running costs."