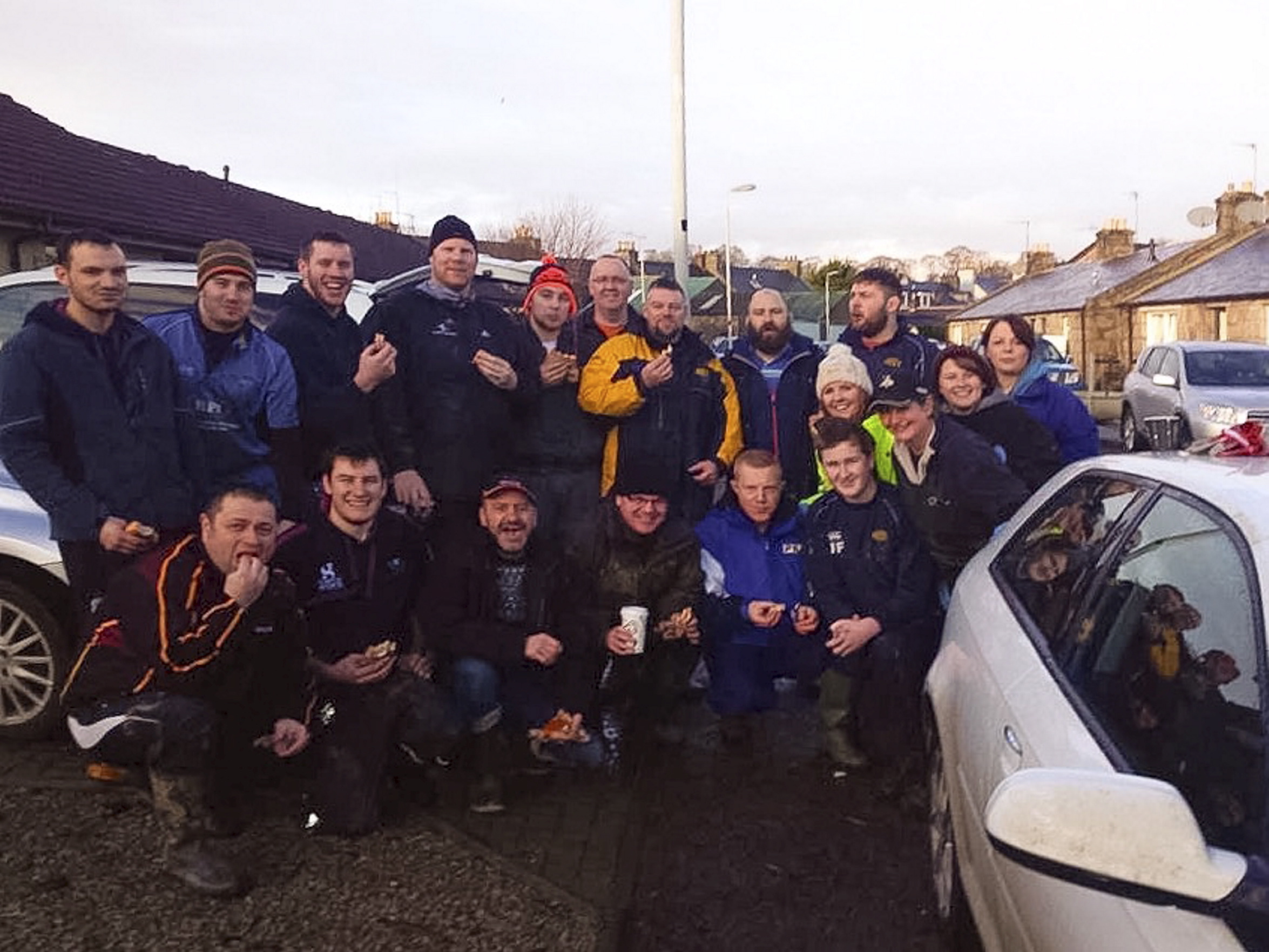 A group of rugby players put their rivalry to one side when they united to help those affected by the recent floods.
Heavy downpours meant the River Don burst its banks causing residents to flee their homes.
Port Elphinstone in Inverurie, Kintore and Kemnay were the worst hit areas.
The horrendous weather meant the local sports pitches were unplayable due to water damage.
Rather than sitting back to relax, Garioch Rugby Club in Inverurie decided to help the local community clean-up.
After players posted their plans on social media more than 40 volunteers from the club turned up.
They were also joined by members of Dyce, Aberdeen Grammar, Ellon and Moray clubs – putting rivalries aside for the day.
Garioch Rugby Club committee member Gareth Falls said: "It was quite shocking to see how powerful the water was and the damage it had done.
"You could see the depth of it – it had reached up to the window sill.
"You could see the devastation it had caused.
He added: "There was a damp smell that had taken hold fairly quickly."
Gareth said the teams were quickly put to work.
He said: "The good thing about it being rugby players was they could help lift the heavy items that people were struggling with such as wet carpets and washing machines.
"The team also helped to sort out a lot of rubbish and used their own transport to take it away to the local household waste recycling centre."
The teams managed to help around 40 houses that had been affected by the flooding.
Starting in Port Elphinstone, the teams helped residents who were forced from their homes on Thursday night when heavy rain caused the river to burst its banks.
The Scottish Fire and Rescue Service had to rescue residents from 38 properties in the area.
They then headed to Kintore and Kemnay to help families there.
Gareth said the residents remained strong as they tackled the damage.
He said: "There were no tears they were just at the stage where they were getting on with it.
"They were powering through. Quite a few people had moved out with family.
"I think they were glad of the help.
"Five or six guys in one house could do a lot of work in one hour compared to just one person in the house."
Despite putting the rivalries to one side to help out residents it will be back to business this weekend for the teams.
Gareth said: "It was fantastic to see such a huge support with people coming from so far, but on Saturday we will be taking on Moray Rugby Club."
The teams were also assisted by the ladies of the City Church North West who followed the clubs around with tea, coffee, soup and home bakes.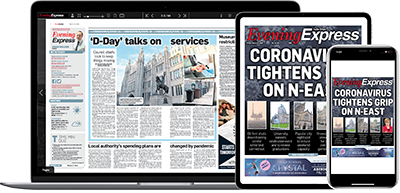 Help support quality local journalism … become a digital subscriber to the Evening Express
For as little as £5.99 a month you can access all of our content, including Premium articles.
Subscribe