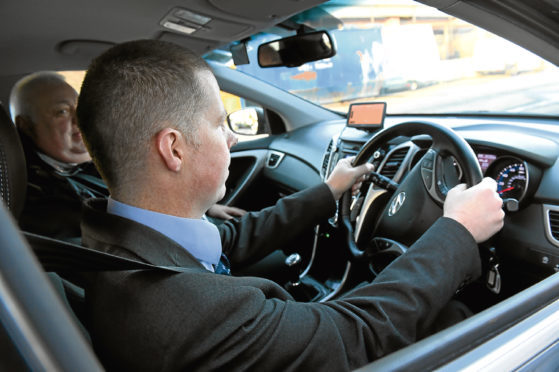 Ballater is officially the best place to take your driving test in the North-east, new figures show.
Fraserburgh did have the highest pass rate but it has been knocked into second place by the village in Royal Deeside in the latest Driving and Vehicle Standards Agency (DVSA) statistics.
According to one driving instructor, some find the going easier in Ballater as there are fewer junctions and roundabouts than in more built-up test routes, such as Aberdeen North and Aberdeen South.
The figures cover the period between the start of April and the end of December 2017.
They show 66.7% – just over two thirds – of all candidates pass their test in Ballater, compared with 65.2% in Fraserburgh and 62.5% in Inverurie.
Next on the list are the Aberdeen South test route – which takes in Cove – where the pass rate is 59.6% and Aberdeen North, where the pass rate is 57.1%
The pass rate for Banff is 53.6% and 53.1% for Elgin – the worst in the North-east.
David Mitchell, who teaches both learner drivers and driving instructors through his LDC Driving School in Aberdeen, said: "It doesn't surprise me that Ballater has come out top in these figures.
"There are fewer drivers on the road there than in Aberdeen and there are fewer junctions and no roundabouts that I know of, so there are far fewer distractions for people as they try to recall what they have learned and apply it."
He added: "However, the downside is that, if you learn in a relatively rural location, you are less prepared for built-up areas, such as Aberdeen city centre."
The figures also show that men pass more often than women in all test centres across the region.
In Aberdeen North, 870 of the 1,402 men who took the test passed – 62.1% whereas 903 of 1,703 women – 53% – passed.
In Aberdeen South, 731 of the 1,123 men who took the test passed – 65.1% – whereas 810 of 1,464 women who took the test passed – 55.3%.
Across the UK, the average pass rate was 46.6%.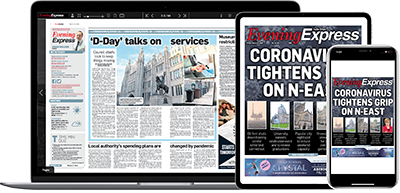 Help support quality local journalism … become a digital subscriber to the Evening Express
For as little as £5.99 a month you can access all of our content, including Premium articles.
Subscribe