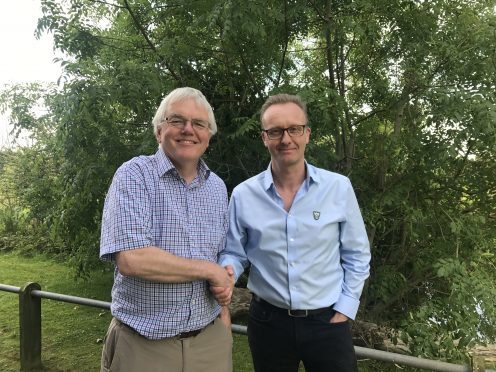 A row between a conservation charity and an Aberdeenshire business  over the use of the trademark for 'Glencoe' has been settled.
It comes after lawyers for the National Trust for Scotland trust threatened Aboyne-based Hilltrek Outdoor Clothing with legal action over use of the name Glencoe, ordering it to stop selling its £365 Glencoe waterproof jacket immediately.
A letter issued to owner Dave Shand said the NTS was the "registered proprietor of the UK trademark registration for Glencoe".
However, following  meetings between the Trust's Director of Customer & Cause, Mark Bishop and Hilltrek's Director, Dave Shand, they have come to an arrangement that ensures the Trust recognises Hilltrek's prior rights to the use of the word 'Glencoe' as the name of a particular style of jacket produced and sold by the company.
Mr Shand, who bought Hilltrek Outdoor Clothing in 2003, previously said the company, which employs just three other people, had been making the jacket for between 25 and 30 years.
Mark Bishop said: "When we first took action to protect our properties and the Trust through the application of trademarks, our intention was always to ensure that this protection also sheltered local businesses and communities from exploitative or inappropriate use of the names in question.
"We were always clear that we did not see the trademarks having any effect whatsoever on established businesses with local products.
"On this occasion, we got it wrong.
"If we had done our homework on Hilltrek before our lawyers contacted them, it would have been clear that this was a Scottish company which has been manufacturing this product with this name for a number of years.
"Our first response would then have been to come to a mutual agreement over the issue, which is what we have now achieved.
"I am pleased to say that there will be no restriction on Hilltrek continuing to use Glencoe as before as the name of this product line.
"There is much we have in common as we both appeal to people who love Scotland's magnificent wild lands and this is something we want to focus on together."
Dave Shand said: "I am delighted that we were able to come to an agreement so quickly and that Hilltrek will continue to sell our high quality Glencoe jackets.
"As I have said before, the National Trust for Scotland does a lot of good work protecting and caring for the places our customers enjoy.
"I urge people to go on supporting the charity and the work they do."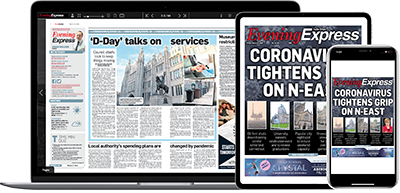 Help support quality local journalism … become a digital subscriber to the Evening Express
For as little as £5.99 a month you can access all of our content, including Premium articles.
Subscribe