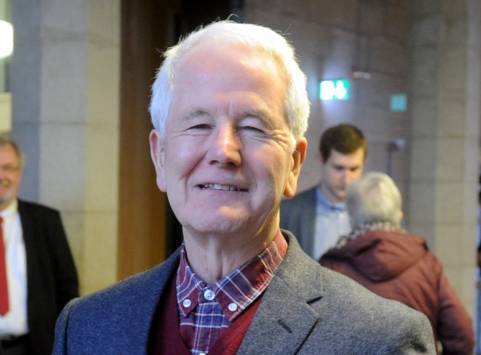 A row has broken out over Frank Gilfeather's latest column in the Evening Express in which it's claimed he jokes about violence.
The SNP's group leader at Aberdeen City Council Stephen Flynn slammed Mr Gilfeather for "joking about violence" after he referred to two assaults in the city.
But Mr Gilfeather, who is standing for the Labour party in May's city council elections, hit back saying the councillor was "desperate to grab attention".
The column in yesterday's Evening Express made reference to two recent assaults in the city, one at the Belmont Picturehouse and the other at His Majesty's Theatre.
A statement from the council's SNP group claimed Mr Gilfeather's comments were made "to incite violence".
Mr Gilfeather also came under fire for the use of "a bout of fisticuffs" while referring to historic football violence.
Mr Flynn said: "It is disgraceful that Frank Gilfeather is joking about violence and assaults in Aberdeen city centre while standing as a candidate for public office. He should be setting a much higher standard – I'm in no doubt that he should apologise immediately.
"It is also absolutely vital that Cllr Laing, as the leader of the council, condemns this grossly out-of-touch column by one of her candidates.
"Mr Gilfeather's column is very disturbing and displays a callous nostalgia for public violence that has no place in a civilised city, and is completely unwelcome in Aberdeen."
Cllr Flynn said the comments undermine the efforts of the police and their partners who work to keep Aberdeen safe.
But Mr Gilfeather said: "Stephen Flynn's lack of humour is palpable.
"Rather than seeking political gain with such a ridiculous claim that I am promoting violence, he should be calling on his SNP colleagues in Holyrood to give Police Scotland the support they need, and to address major issues like education, the NHS and their neglect of Aberdeen.
"The last thing Aberdeen needs is an SNP leader desperate to grab attention by, perhaps deliberately, twisting harmless remarks in order to take the moral high ground.
"Instead, he should focus on standing up for Aberdeen and denounce Nicola Sturgeon's abject failure to tackle the unacceptable business rates scandal which will devastate businesses in the city and lead to job losses and hardship.
"The voters will see this for what it is, a pathetic attempt to divert attention from the failings of the SNP government.
"Cllr Flynn's reaction to my column is a measure of how out of touch and misinformed he is."
The council leader today stood by Mr Gilfeather.
Cllr Laing said: "I am fully satisfied by Frank Gilfeather's explanation of his comments and I am sure all readers who have enjoyed his column over a number of years will be disappointed by the SNP's blatant electioneering."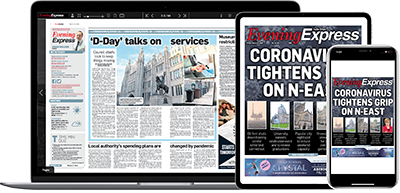 Help support quality local journalism … become a digital subscriber to the Evening Express
For as little as £5.99 a month you can access all of our content, including Premium articles.
Subscribe