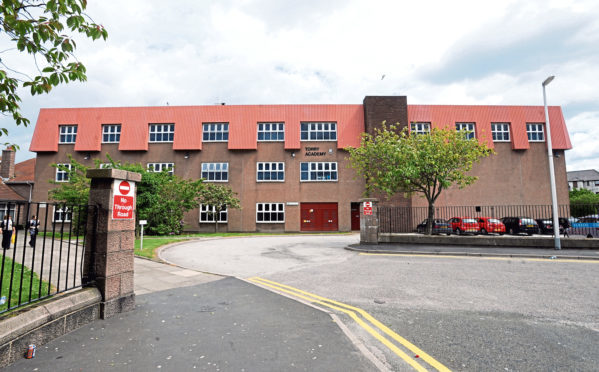 An Aberdeen school is calling on its former pupils to take part in a farewell ceremony ahead of its closure next month.
Torry Academy will close its doors for the final time after 91 years on July 4 ahead of the opening of the new Lochside Academy at Nigg.
The new school is scheduled to open for the 2018-19 academic term in August.
A search has been under way for students from past years to be part of a final show that will celebrate the last nine decades of its history.
Former students will be representing the year they started in and taking part in a photo opportunity.
Jenny Cranna, head teacher at Torry Academy, said: "The school opened in 1927 and we thought it would be a great celebration if we could try to get a representative from every year that the school had been open.
We know we will not get everyone but we are trying our best to get in contact with everyone.
"The earliest we have got back to is 1938 but we know there might be some people out there who are older."
Still missing from the roll call are students from 1927 to 1937, 1939, 1941, 1946, 1968, 1981, 1985, 1990 and 1994. The school is also still to hear from pupils from 1996 to 1999, 2001 to 2002 and 2010.
The head teacher added: "Our open days, where we have had people from the community in, have been a great asset for us to find people as not everyone has got social media.
"We are putting the call out far and wide as we want to try to get everyone from each year that started at Torry Academy."
A year of celebration was launched to look back on the school's history.
Various events have helped mark the occasion such as Battle of the X Factor Winner, a Christmas concert and an open day where former staff and pupils got the chance to roam the halls and classrooms ahead of the closure.
Former pupils who are hoping to represent their year at the ceremony can contact the Facebook page at bit.ly/2MDDbQa or call the school on 01224 876733.