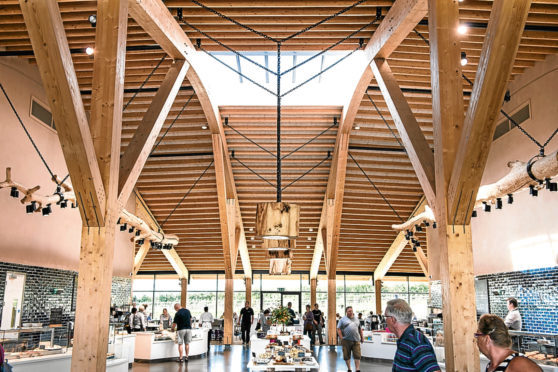 Plans for a roadside services complex could create more than 100 jobs and generate up to £3.2 million a year for the North-east economy, a report has stated.
Proposals were launched for a hotel, cafe, farm shop, restaurant and petrol station on the outskirts of Luthermuir, near Laurencekirk, in May last year.
The development would be located beside the A90 at the junction of the B974 near the village.
Halliday Fraser Munro launched the plans on behalf of Luther Farm Services.
New documents submitted to Aberdeenshire Council, which will decide on the plans, announced the potential economic benefits of the site.
A report by the Aberdeen and Grampian Chamber of Commerce said: "The A90 between Dundee and Aberdeen lacks in modern service areas where passing traffic and visitors can stop to get fuel, refreshments, retail/local produce, food and accommodation at one convenient place, especially in the car and non-HGV market.
"Stracathro has monopolised the market for many years and as a result of no competition this has created the opportunity for monopoly pricing (e.g. high fuel prices) and little incentive for re-investment.
"This has resulted in lower quality facilities for road users and local residents.
"Stracathro is essentially a truck stop that caters occasionally for car-borne traffic."
The report goes on to add: "The proposed development can help create higher value jobs, both during construction and at mature operation.
"It can also act as a catalyst for further development as well as supporting other sectors through its supply chain.
"Importantly it can provide local jobs to help retain young people in this rural location, and reduce out-migration to urban areas.
"The proposed development is estimated to create between 98 and 117 additional job opportunities across the regional economy.
"The economic value of onsite and offsite jobs generated by the proposed development will inject between £2.702m and £3.242m in to the regional economy on an annual basis."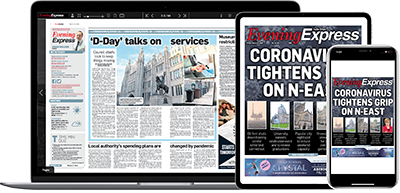 Help support quality local journalism … become a digital subscriber to the Evening Express
For as little as £5.99 a month you can access all of our content, including Premium articles.
Subscribe