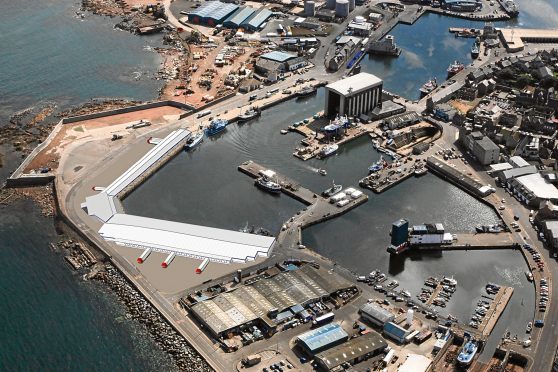 A North-east council committee is set to discuss plans to keep motorists safe as part of a major harbour development.
Peterhead Port Authority is pressing ahead with a construction scheme for a £50 million port expansion, including a fish market.
Its ambition is to deepen the inner harbours and create a bigger fish market as part of 65 Scottish projects sharing a £11.4m pot.
Aberdeenshire Council bosses have expressed concern that, once the new facility opens, extra traffic could be created, so have proposed traffic measures at a key junction.
Members of the local authority's Buchan area committee are due to decide whether to approve the proposals for new parking and waiting restrictions on the Seagate, Peterhead, near Roanheads West junction.
A report, which will be presented to the committee when it meets tomorrow, recommends bringing in more traffic restrictions at the junction of Seagate, Roanheads and Great Stuart Street, while easing existing restrictions on another stretch of road close to the junction.
According to the report, one resident has formally objected to the proposals and has requested that it should be partially implemented so she can continue to park near her home – while still giving large vehicles room to use the road.
In a letter to the council, the woman, who has not been named, said: "I do completely understand the reasons behind it.
"I do try to park away from junctions but so many times I am forced near them by random cars parking in front of my house."
She asked that each property be allocated an individual space of their own in the nearby vicinity.
The woman added: "The last time I parked up the next street my car was deliberately scratched."
She expressed concern that, if the restriction is promoted, it will reduce the value of her property.
In response, Aberdeenshire Council's senior roads engineer for Buchan David Vesco said: "With the increase in traffic which is expected with the building of the new fish market, and the existing problems highlighted by the Peterhead Port Authority, the measures are being proposed for the safety of the general road user and to alleviate the problems caused by the increasing harbour traffic approaching and negotiating the Seagate and Alexander Parade junction."
He added: "Regarding your suggestion of allocating parking spaces nearby, I'm afraid Aberdeenshire Council do not have a policy for providing allocated spaces on public roads."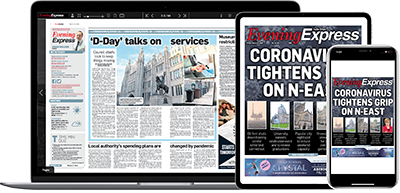 Help support quality local journalism … become a digital subscriber to the Evening Express
For as little as £5.99 a month you can access all of our content, including Premium articles.
Subscribe