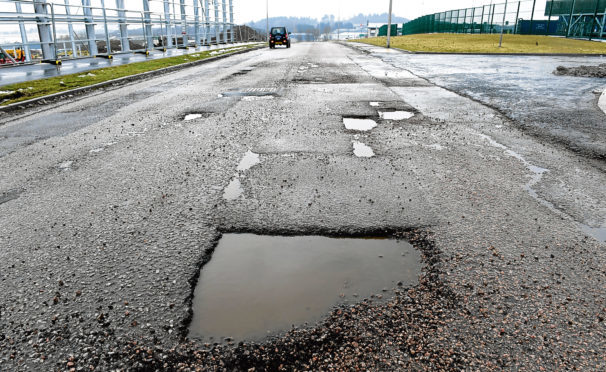 A North-east councillor has called for a local authority to carry out urgent work on the road at an industrial park saying it is in a "dreadful state".
Ellon and District councillor Gillian Owen wants Aberdeenshire Council to clean up the Balmacassie Industrial Estate on the edge of the town.
She made the comments after a visit to the site recently.
The councillor has been campaigning for a number of years for the road to be fixed at the business park.
Although the road isn't officially adopted by Aberdeenshire Council, the local authority is looking to carry out work to bring it up to the required standard.
Cllr Owen said work should be carried out to improve the site sooner rather than later.
She said: "I am still a little disappointed with the state of the business park.
"I campaigned long and hard to have the road fixed, but the grass and the pavements are still in a dreadful state.
"I have asked the council to look at this as we are now the managing agent and the impression this business park gives is poor."
Cllr Owen added: "I am not asking for hundreds of thousands to be spent but there are definitely things we could be doing to help the area and make it one we can be proud of and not ashamed of.
"If there is going to be a bus-load of people turning up to visit BrewDog, with the state of the roads, pavements and grass verge – what type of message is that sending out?"
A spokeswoman for Aberdeenshire Council said: "The road is currently not adopted by Aberdeenshire Council.
"The authority has taken on the responsibility to get the road up to an adoptable standard.
"However, with all the developments currently under way at the site, including the moving of the bulk waste recycling, the council is waiting for these to be finished.
"It wouldn't make sense to spend hundreds of thousands for it to be damaged by HGVs."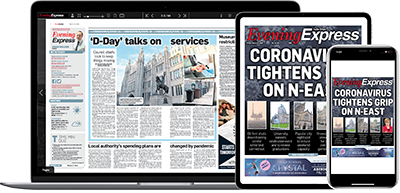 Help support quality local journalism … become a digital subscriber to the Evening Express
For as little as £5.99 a month you can access all of our content, including Premium articles.
Subscribe