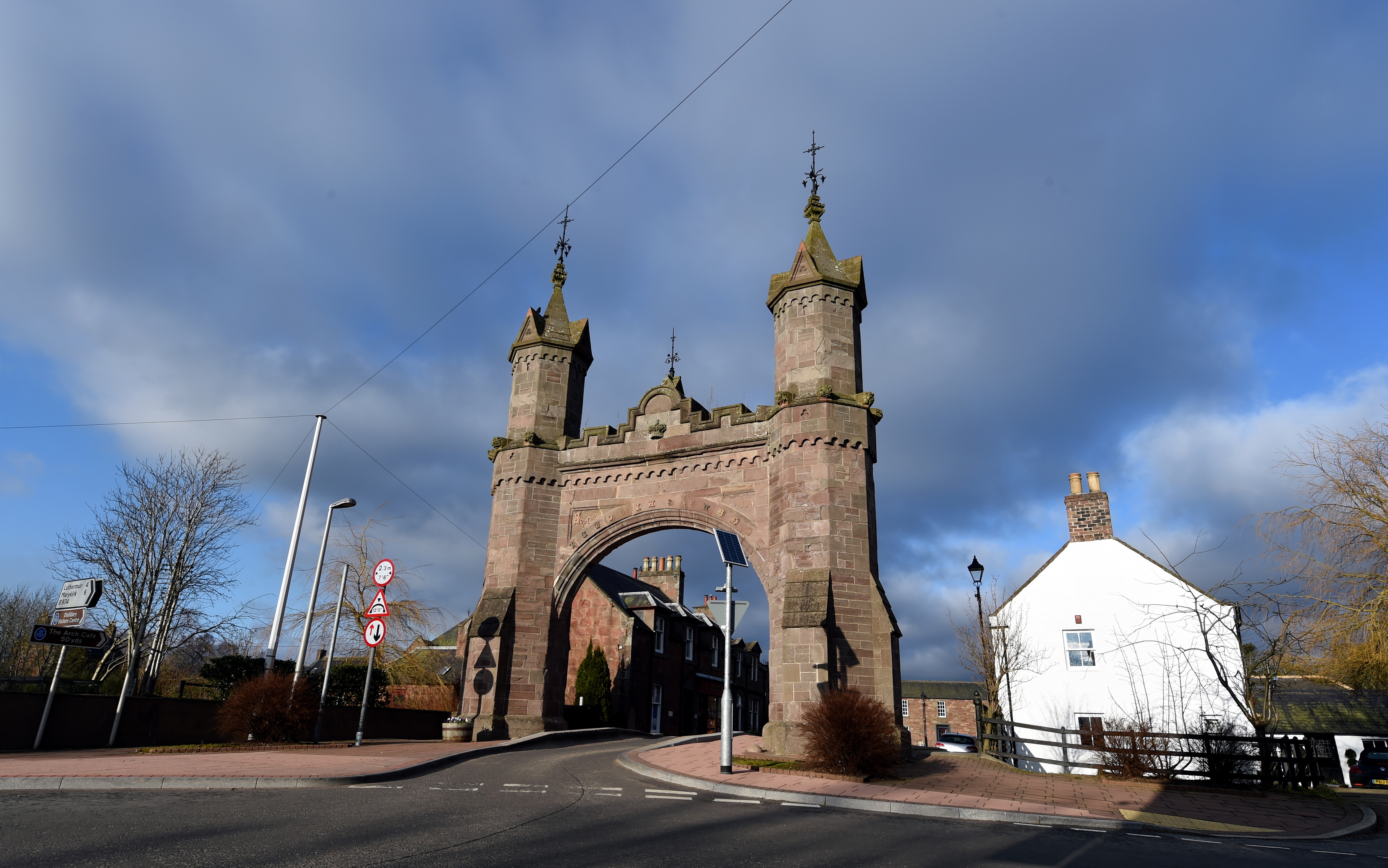 A road next to a famous Victorian landmark is to be realigned – again.
The road at the Royal Arch in Fettercairn, near Laurencekirk, was realigned in a bid to prevent the Grade B listed structure from being damaged.
But, since the work was carried out, it has created problems leading to vehicles being damaged and caravans becoming stuck.
Aberdeenshire Council officers are now going to be closing the road for five days to carry out more realignment work.
The archway will be closed between Monday and Friday next week to allow the works to be carried out.
Councillor George Carr, who represents the Mearns area, said: "This is a sorry saga,impacting businesses, traffic flow – a caravan got stuck in it at sometime – and there has been issues with Sat Navs.
"It has been an ongoing issue in the Mearns."
Last year residents were asked to give their views on how the road could be improved.
It came after work was carried out in 2014 and saw the junction to the south of the arch reconfigured and improved signage and kerbing installed at the lead-ins to the archway.
Cllr Carr plans to make sure locals are happy with the impending works.
He said: "If the works are going to be starting soon there is going to have to be a frantic discussion to make sure everyone has agreed on the final solution. We must make sure that this is done right – that's the ambition."
The Royal Arch was built in 1864 at a cost of £250 to celebrate Queen Victoria and Prince Albert's visit to the village in September 1861.
The royal couple had been travelling from their holiday home on the Balmoral Estate, crossing Mount Keen, and arrived in the village before returning to Deeside via the Cairn O Mount.