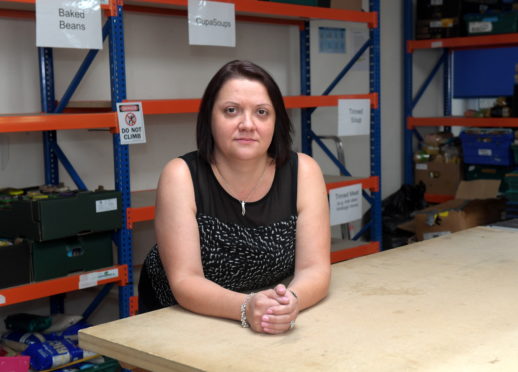 Domestic abuse in the north-east has risen by 40% in the past 10 years, with more than 12 incidents reported per day across the region.
Scottish Government findings show domestic abuse in Aberdeen, Aberdeenshire, Moray and Angus increased from 4,453 to 6,242 between 2008-09 and 2017-18.
Domestic abuse is defined by Police Scotland as "any form of physical, verbal, sexual, psychological or financial abuse which might amount to criminal conduct and which takes place within the context of a relationship".
The statistics found that 2,773 instances of abuse were reported in Aberdeen in the last financial year, up from 2,388, which is an average of more than seven incidents a day.
Aberdeenshire saw a stark rise in the same time frame, with incidents reported rising from 639 to 1,616.
---
---
Fiona Whitehouse, the service manager at Aberdeen Cyrenians for the domestic abuse support and accommodation project and the Violence Against Women project, said the statistics could suggest an increase in confidence to report incidents.
She said: "In this time, there's been a lot more work done… to make people aware of what constitutes domestic abuse.
"It is quite possible people have maybe got more confidence in reporting, and through the awareness campaigns and through services like ourselves, supporting people, that may well have caused the increase."
Reports of abuse have also been on the rise in other parts of the north-east.
In Moray and Angus, incidents have risen from 443 to 714 and from 983 to 1,139 respectively.