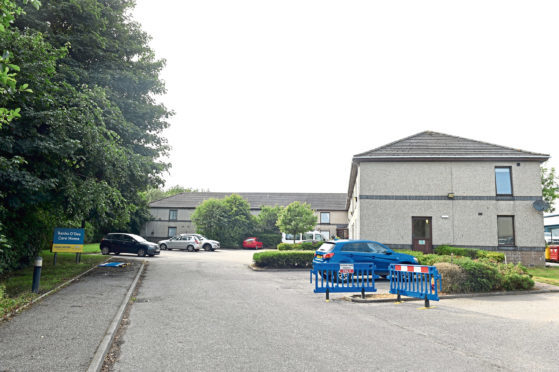 Aberdeen care home bosses have been told to improve after inspectors found "significant weaknesses".
The Care Inspectorate carried out a routine visit at Banks o' Dee Care Home on Abbotswell Road in Tullos and said there were smells of urine, ripped furniture and an overgrown garden, limiting residents' access to an outdoor space.
A spokesman for the home has said it is completing a refurbishment plan.
Run by Four Seasons Health Care, the home provides care for 58 older people.
Inspectors visited on June 14 and have now published their report.
They rated the home "adequate" for care, support, staffing, management and leadership – the fourth best of six possible ratings – and "weak" for the home's environment – the second worst rating.
"We found the cultural and physical environment to be compromised by significant weaknesses," the report said.
It added: "Many areas of the home and gardens were found to be in poor repair and unkempt.
"There was a lack of appreciation among staff this was the residents' home and that ripped furniture, overgrown gardens, torn wallpaper and chipped paintwork does not provide a nice environment for the residents.
"Residents had limited access to the outdoor space.
"We found a number of units and furniture in the units smelled of stale urine, despite some work undertaken to address this concern."
The Care Inspectorate said the home must implement changes by October 1.
A spokesman for the home said: "The Care Inspectorate reported that overall most residents were happy with the care service they received. The inspectors saw members of the care team and residents interacting in a warm, relaxed, informal and friendly manner.
"Many staff worked with compassion and kindness.
"We are sorry that the inspectors found there are some things we need to do better. However, the inspectors acknowledged the new management team had already recognised this and were taking actions to improve implementation of our systems and procedures to promote good practice, support care quality and give our residents a good day-to-day experience of living in the home.
"We have been making improvements to the home environment including new flooring where needed and deep cleaning, including cleaning and repainting of sluices. A refurbishment plan for the home is being completed."