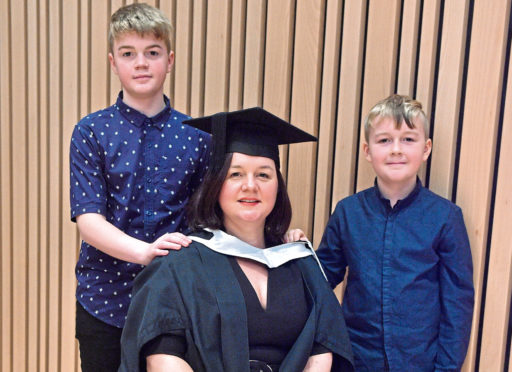 One mature Aberdeen graduate admitted she was initially nervous about starting her studies at a later age.
However, Charlotte McLean, 45, who is originally from Cardiff, proved she had no reason to be concerned after collecting her MSC in Data Science with a distinction from the stage yesterday.
Charlotte decided to go to university after losing her job during the oil downturn.
The mother-of-two ended up commuting to a job in Edinburgh for over three years.
---
---
Charlotte said she was encouraged to find many other students of her age studying to further their careers at Robert Gordon University.
She said: "I was a bit worried about being the oldest one there at the beginning, but no, there were quite a few of us, and RGU has a good way that they teach. It's very inclusive to everybody."
The graduate, who was employed as a programmer, decided to brush up on her skills to secure a job in Aberdeen and be closer to her children.
She said: "I was doing it to be with my kids, so I could live and work in the same place as them. That was the main drive. I really enjoyed it, I really enjoyed the subject."
During term time, she gained a placement with Intelligent Plant in Aberdeen. She is now due to start a full-time role with a city-based firm in January, which she credits to her further education.
She said: "It was hard to remember how to revise, but I saved up when I was working so I could give up my job. I went back to study full-time, but it was really exciting. It was great learning new stuff and I met some really great people and it's opened up a whole new world."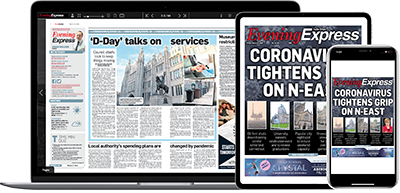 Help support quality local journalism … become a digital subscriber to the Evening Express
For as little as £5.99 a month you can access all of our content, including Premium articles.
Subscribe