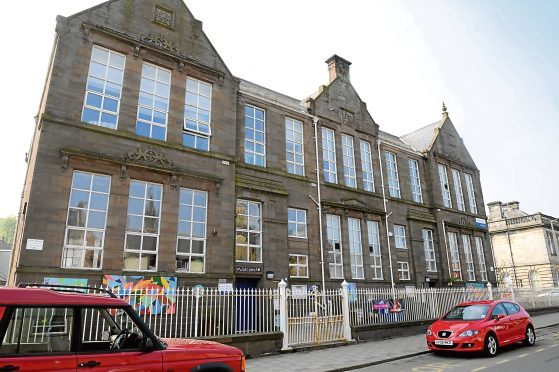 A local authority is to consult councillors on a proposal to rezone schools in a North-east community next year.
Aberdeenshire Council officers are currently looking at the school network in Stonehaven due to the number of homes poised to be built in the seaside town.
Planned new homes fall within the zone for Dunnottar Primary School, which is already over capacity.
Officers will bring their consultation report to elected members of the Kincardine and Mearns area committee at their meeting next week.
Stephen Archer, director of infrastructure services at Aberdeenshire Council, said in the report to councillors there are three options for addressing capacity issues.
He said: "At present the vast majority of new houses in Stonehaven are zoned to Dunnottar School, which is over capacity.
"There is currently capacity at Arduthie School and Mill O' Forest School.
"In addition to the increasing roll, Dunnottar School faces a number of challenges around the suitability of the building, having the nursery off-site at Carronhill School and limited disabled access.
"A rezone of the primary schools in Stonehaven will re-balance the pupil numbers across the three primary schools in the town, however, this is a short to medium-term solution and will not address the suitability challenges of Dunnottar School."
Option one for the schools is to realign the catchment areas of the three primary schools and re-distribute the rural elements of the Dunnottar catchment to Arduthie and Mill O' Forest Schools.
It would mean pupils who stay more than two miles from Dunnottar, and were eligible for free transportation, would become pupils at the two other primaries.
Another option being considered by the local authority is to retain the rural element of the Dunnottar catchment area.
The report states: "This option rezones the rural part of the Arduthie catchment to Dunnottar and rezones the north-west part of the Mill O' Forest catchment area to Arduthie.
"This proposal would rezone the housing developments of Ury House East Lodge and Ury House to Arduthie School.
"It would also rezone the housing developments of Kirkton of Fetteresso and Carron Den to Mill O' Forest School."
The last option is to retain the status quo with current zoning arrangements kept for the school network.
As it stands, Dunnottar Primary School is over capacity with 209 pupils on the roll. The school only has room for 195 youngsters.