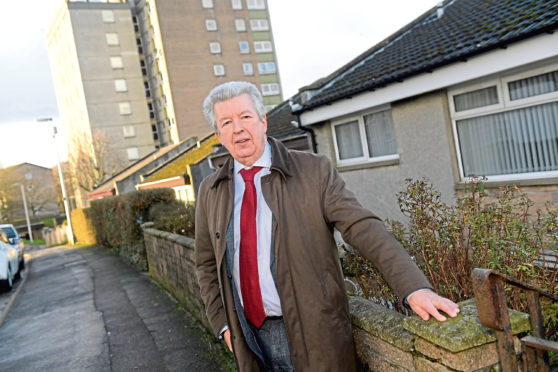 Transport Scotland should think again on an option to dual the A96, according to a north-east MSP.
Lewis Macdonald has written to Transport Secretary Michael Matheson calling for him to put a previously dropped option around Inverurie on the existing route back on the table.
Transport Scotland is currently in the middle of appraising options for the dualling of the A96 in the east of Huntly to Aberdeen scheme.
Early in the assessment, the Online Inverurie (OLI) option was dropped by the government body, which would have seen the A96 dualled in its current location.
In a letter to Mr Macdonald on April 1, the Transport Secretary said the OLI option had "minimal traffic benefits for Inverurie".
There had been a major push for Transport Scotland to dual the existing route by the A96 Action Group.
However, the OLI option was taken off the table before public consultation in October.
According to Mr Macdonald, the decision was based on traffic flows on the A96 in 2017, when traffic was being diverted because of the construction works on the AWPR, and before the full impact of the new road on other roads could be measured.
In his letter, the Labour MSP said: "I cannot accept Transport Scotland's claim that they have considered options for dualling the A96 in Aberdeenshire on an even-handed basis.
"There is no explanation of why Transport Scotland made no efforts to safeguard the route of the existing A96 in Inverurie from roadside developments which could constrain dualling, even after the stretch of A96 east of Inverurie was dualled in the 1990s.
"That failure is the only reason any properties are affected by these proposals.
"I hope you will now reconsider and instruct Transport Scotland to put the OLI option back on the table."
A spokesman for Transport Scotland said: "We are currently undertaking the development and assessment of route options for the scheme, and feedback from the public exhibitions we held in October 2018 is being taken into account as part of the process to select a preferred option.
"Re-use of the existing route between east of Huntly and Aberdeen has been investigated thoroughly.
"However, it is not possible on the section at Inverurie given a number of factors, such as the existing trunk road alignment, the impact on existing roadside properties, as well as the high number of junctions.
"As part of the process, a transport model has been developed that covers the A96 corridor and includes schemes such as the AWPR and the Aberdeen to Inverness Rail Improvement.
"The design process therefore takes account of the forecast changes in traffic behaviour caused by these schemes."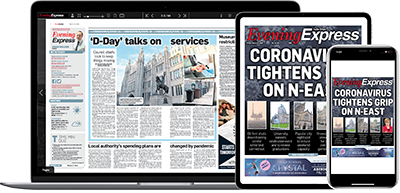 Help support quality local journalism … become a digital subscriber to the Evening Express
For as little as £5.99 a month you can access all of our content, including Premium articles.
Subscribe