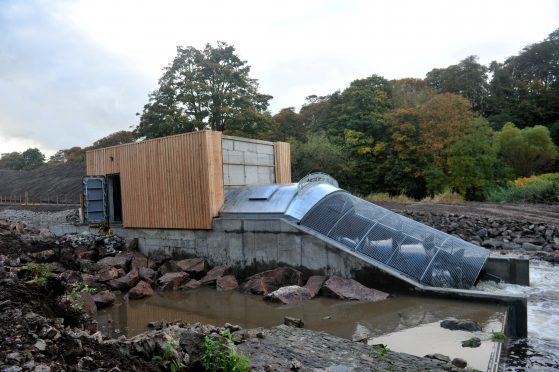 An Aberdeen community group is getting in step in a bid to buy land to improve a city area and create a space for children to play.
Residents of Donside Village, home to Aberdeen Community Energy, are taking part in the Baker Hughes 10K run in May to raise funds to purchase the riverside land between the homes and the Donside Hydro.
They are looking to raise £10,000 to put towards the £100,000 total cost of purchasing the land.
The residents hope to improve the local environment through landscaping projects and other initiatives that will encourage community spirit.
Management committee member Doug Morrison said: "The Donside Village Community, formerly Donside Community Association, surveyed residents of the village to get a feel for what was wanted in this space.
"Topping this survey was the need for a space for kids to play, so that will be a priority for the DVC once money starts coming through.
"Participation in the Baker Hughes is just one of the ways the community is trying to raise money. We regularly have community events where a portion of funds raised goes toward the land purchase.
"The community has always been steadfast in its commitment to bettering the local area, this is just the latest demonstration of that commitment and we continue to seek new ways to improve the local area."
Residents of the community have set up an online fundraiser "10k 4 10k" setting themselves the target of raising 10% of the total cost to buy and develop the area.
They are also in talks with the Scottish Land Fund, which helps communities buy assets for their development.
It is hoped the project will make use of the historical former mill site to provide a space for residents of all ages and draw visitors to the area.