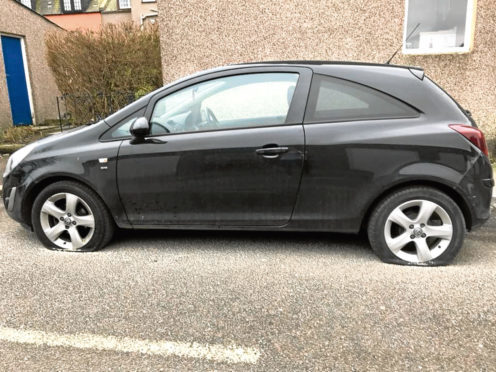 Vandals ​have slashed the tyres of 13 cars in an Aberdeen community in a "senseless" act.
Residents from Abbey Road and Wood Street in Torry awoke yesterday morning to find their vehicles' wheels had been targeted between 9pm on Saturday night and 7am yesterday morning.
Andrew Banks, who lives on the steet, said he was disappointed after finding both his and his girlfriend's vehicles had been targeted.
He said: "When I got up for work, I saw my neighbour checking on his car.
"I never thought much of it and jumped in my car. He ran over and told me my tyres had been let down. On further inspection there's a couple of cut marks in both road-side tyres.
"Two of mine were slashed and two of my girlfriend's tyres were slashed too, along with a number of other cars on the street."
The 29-year-old added: "I have lived in Torry most of my life. I moved to Abbey Road with my girlfriend just under a year ago, it's generally a quiet area.
"It's disappointing more than anything. Torry has such a bad track record and these individuals are not helping change that."
Sergeant Ross Geddes, of the Torry Community Policing Team, said: "This incident has had a significant impact upon the owners of these vehicles. We don't have a value for the damage at the moment, but this will cost the owners both time and money as well as being inconvenient."
Councillor Catriona Mackenzie, who represents the area, said: "I am shocked that anyone would carry out such a reckless, dangerous and disrespectful act.
"I hope anyone with information can contact police as soon as possible so they can investigate this incident."
Those with information should contact police on 101 quoting reference CF0045100218.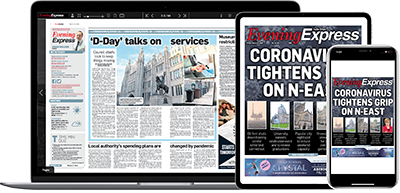 Help support quality local journalism … become a digital subscriber to the Evening Express
For as little as £5.99 a month you can access all of our content, including Premium articles.
Subscribe