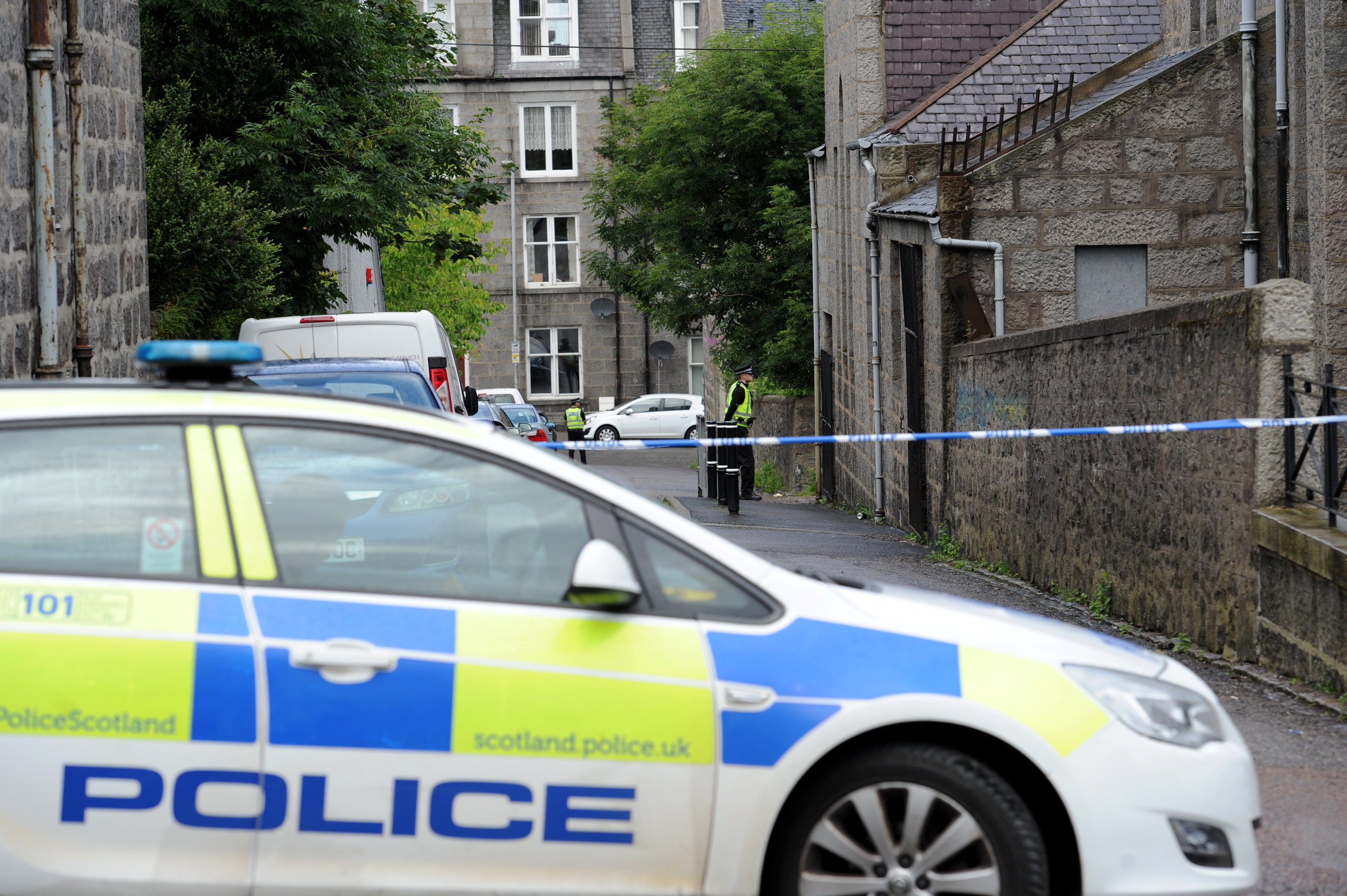 Residents have spoken of their shock after a serious sexual assault in Aberdeen.
Grampian Lane in Torry was sealed off by police for more than 12 hours after a 20-year-old woman was assaulted.
The same road was the scene of a murder in 2012 where a man was punched and stabbed to death with a kitchen knife.
People living in the area have told of a need to improve security for the public.
Ian Schorn awoke to find officers outside his back garden as he went out for a cigarette and a coffee at around 5am on Saturday.
The 59-year-old fish labourer said: "I'll certainly be more concerned about leaving my house late at night, I'd like to see more of a police presence.
"When I saw the police I thought it might have been a stabbing or GBH, I never thought it would be a sexual assault."
Emilian Mihai said the area sees trouble regularly.
The 37-year-old business owner said: "This area has a problem, I often see drug dealers and hookers on that lane. There's no lights or CCTV down these dark lanes like there should be.
"Me and my wife have already decided to leave."
Donald Todd has lived in his property, which backs on to the scene of the crime, for 24 years.
The 49-year-old nursing lecturer said he was shocked that a crime of this seriousness had taken place so close to his home.
He said: "I'm concerned it's happened outside my house and I haven't been able to hear anything. The lanes aren't well lit around here but that one's particularly bad."
A number of officers were on patrol in the area yesterday.
Police are appealing for anyone who would have been in the Grampian Lane/Walker Road area where the incident occurred between 3am and 4am on Saturday to get in touch.
The force is eager to speak to anyone who may have seen a light coloured estate-type vehicle which was in the area at that time.
Detective Inspector Richie Guild said: "We are continuing inquiries into the incident and appeal for anyone who was within the area of Walker Road/Grampian Lane area around the time stated to come forward.
"We are particularly keen to speak to the driver of a light-coloured estate car which was seen in the area at the time.
"We have officers in the area conducting house to house inquiries and would ask the public to come forward with any information they may have.
"Anyone with information can contact Police on 101 or Crimestoppers on 0800 555 111 if you wish to remain anonymous."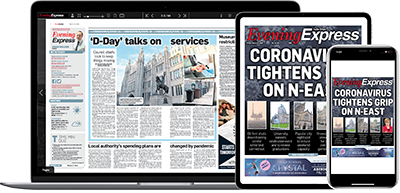 Help support quality local journalism … become a digital subscriber to the Evening Express
For as little as £5.99 a month you can access all of our content, including Premium articles.
Subscribe