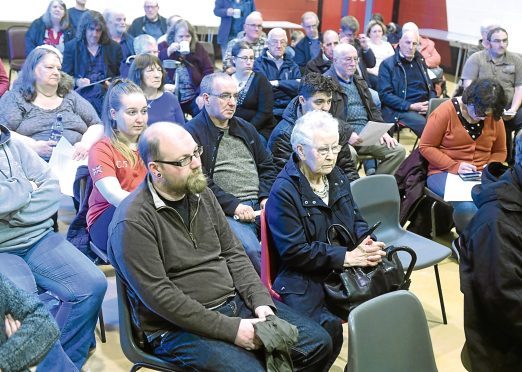 Residents have shown an interest in taking over a historic city building that faces being sold off after standing empty for five years.
A meeting held by MSP Mark McDonald to discuss the future of Woodside Burgh Hall drew around 30 residents who posed questions to the politician, Northfield Total Place's capacity building officer Madelene MacSween and Aberdeen City Council asset manager Stephen Booth.
The hall, on the city's Clifton Road, was built in 1834 but has been closed since 2012 after being mothballed by Aberdeen City Council and now the building faces being sold after the local authority deemed it surplus to requirements.
Residents are interested in using the site as a hub for church and sports groups.
The meeting, held in Woodside Community Centre on Saturday, was arranged by Mr McDonald after he wrote to Aberdeen City Council chief executive Angela Scott and requested the sale of Woodside Burgh Hall be halted and the opportunity for community asset transfer be investigated.
Concerns were raised by several residents over the state of the building and the possibility it would require significant repairs.
Asset manager Mr Booth said: "In terms of maintenance and repair, our resources are focused on assets that are still operational so we would have to have a discussion with anyone interested about what needed to be done to make the building fit for purpose again."
The council will soon undertake a survey on the hall and will release a figure on the cost of any repairs.
Councillor Neil Copland said: "This is very much the early stages but there is a lot of interest. I think people are a bit wary of the commitment so I think people will find it helpful once the survey is done."
Secretary of Woodside Community Council Doug Haywood said: "I'm surprised with the amount of interest there is, but I am concerned that we may be doing it just for the sake of it."
Those who would like to use the hall have two to three months to officially register with Aberdeen City Council's asset management team.