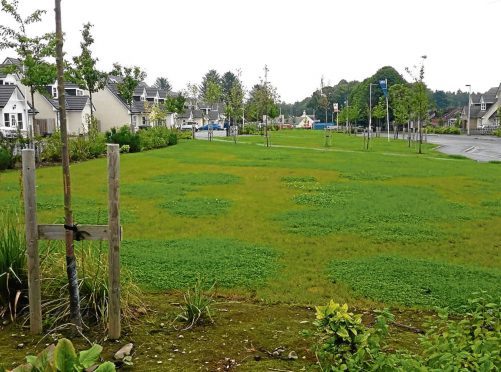 A crowdfunding appeal has been launched to bring superfast broadband to part of a North-east village.
Residents in the Clyans Wood development in Monymusk, near Kemnay, are looking to raise almost £9,000 to get the internet option.
Roger Esson, who has launched the crowdfunding project, said it was the only chance residents had to get fibre broadband.
He said: "We are not part of any commercial roll-out plans, so the crowdfunder to pay for the option to get it installed is our only way forward.
"When roll-out plans were made, it was done based on postcode a few years ago and ours didn't exist then, meaning we were never part of any plans.
"We would like to get as many people involved as possible so we can get the fibre broadband.
"I don't think it is a luxury any more as with things like streaming it has become a necessity.
"We're in a group of properties that cannot get access to superfast broadband at present, despite the exchange in Monymusk being enabled.
"BT has confirmed that our development is not part of any commercial roll-out plans, and have come back to us with a proposal that would bring fibre into our homes all the way from the telephone exchange."
So far, the crowdfunder has raised 66% of its target with 19 backers pledging £5,800 to the cause.
It is hoped that the funds could be in place by October 13.
Mr Esson added: "There are around 44 homes in this development and many of them have already contributed to the fund.
"I am hoping that many more will contribute by the time the fundraiser is finished but I'm appealing to anyone who might be able to help.
"There isn't a plan B after this. If the fund fails then we won't be able to get the fibre broadband meaning others in the village will be able to enjoy the speed but we won't."
The crowdfunder is available at www.spacehive.com/monymusk -superfast-broadband