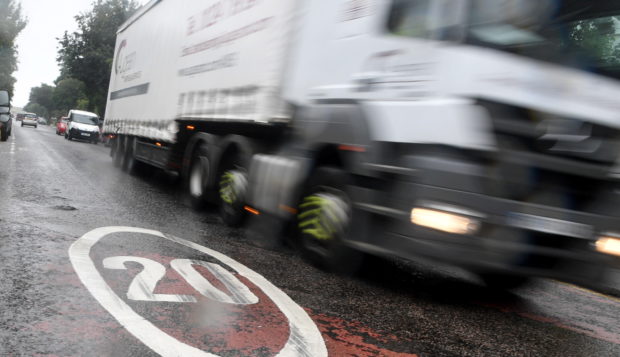 A petition to place a weight restriction on several Aberdeen roads has been lodged with the local authority.
The Seaton streets have a history of being used by heavy goods vehicles, prompting residents to describe them as a "rat run".
It's hoped a weight restriction on vehicles will be implemented, as well as a speed camera.
In 2017, more than 160 people signed a similar petition with the hope it would get HGVs banned from using School Road, however no action was taken as a result.
Following a request by Councillor Alexander McLellan traffic surveys were carried out, which showed vehicles were driving well above the 20mph limit.
The new petition, which has been lodged as an e-petition on Aberdeen City Council's website and was created by the Seaton and Linksfield Community Network, states: "We the undersigned petition the council to introduce a weight restriction to stop HGVs from using School Road, Golf Road, Park Road and Park Street and to ask the council to write to Police Scotland to consider the installation of speed cameras along School Road and Golf Road in Seaton.
"There is a lot of speeding from all vehicle types in this area.
"HGVs should not be allowed to use this road, they are too large to be travelling along School Road and have difficulty turning at Park Road/Urquhart Road.
"This is dangerous not just for the HGVs but other vehicles and pedestrians."
Alan Parker, chairman of the Seaton and Linksfield Community Network, said: "School Road cuts through the residential areas of Seaton.
"Lorries and trucks using the road to leave the city create a major hazard, especially for children going to school and older and disabled people, particularly if they don't keep to the 20mph speed limit, like most traffic on School Road."
Guidance issued by Aberdeen City Council for petitions states: "Taking part in or creating a petition is one way that individuals, community groups and organisations can get involved in what the council does.
"Our aim is to make Aberdeen City Council as inclusive and accessible as possible.
"When you submit a petition to the council it can have positive outcomes by creating informed debate which may result in the council taking action to address the concerns that have been raised."
To sign the petition visit bit.ly/2VV0VUe It will run until June 10.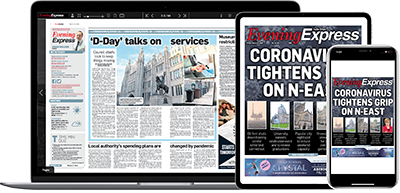 Help support quality local journalism … become a digital subscriber to the Evening Express
For as little as £5.99 a month you can access all of our content, including Premium articles.
Subscribe