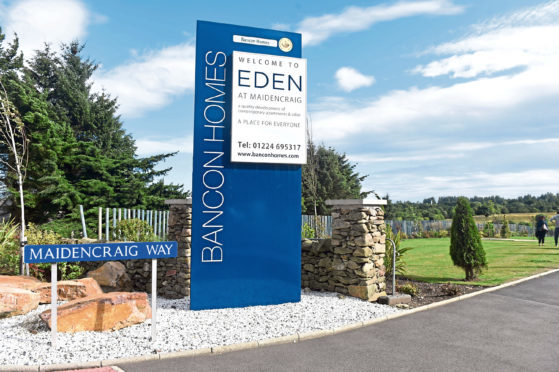 A housebuilder has been blasted as "negligent" after a deer died in one of its Aberdeen developments.
The animal is thought to have entered the Maidencraig site on the Lang Stracht, owned by Bancon Construction, through a trench that was not secured.
A fence had been erected over the trench, but the gap underneath the fence allowed the deer access.
It was found on Thursday by a resident who was walking their dogs.
The woman, who did not wish to be named, said: "One of the dogs must have smelled it, because she shot off.
"Magpies had started pecking it, so I think she must have been able to smell the open wounds.
"I chased her, and thankfully she never got through.
"The area that the deer got through was very wide. If I had gone on my hands and knees I could have got through."
The dog walker said that the open trench was just yards away from a series of large boulders, which she suggested could have been used to plug the gap.
"I was just so furious when I saw it," she said.
"It's really quite horrifying because I'm a wildlife lover, and to see this poor little deer there was terrible.
"It's upsetting to think of that, as an animal lover.
"I think it's negligence, because they've put a fence around, and they've fenced over the trench, so underneath the fence is a gaping hole.
"Anything could find its way in there and it might be difficult to find its way back out, especially if it's panicked."
A spokeswoman for Bancon Construction said: "This is an unfortunate incident and is highly unusual around a development, particularly so close to the city.
"The fencing around our site is first and foremost for people's safety and security.
"We are committed to protecting the environment in and around our development."
Scottish SPCA animal rescue officer Michelle Mann said: "We were alerted to a deer at a building site in Aberdeen on Thursday.
"Unfortunately as the deer was not contained we could not find it on site, and we are saddened to hear it passed away."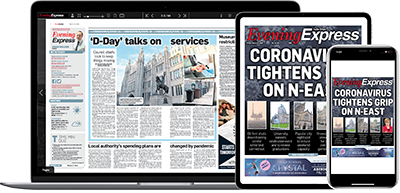 Help support quality local journalism … become a digital subscriber to the Evening Express
For as little as £5.99 a month you can access all of our content, including Premium articles.
Subscribe