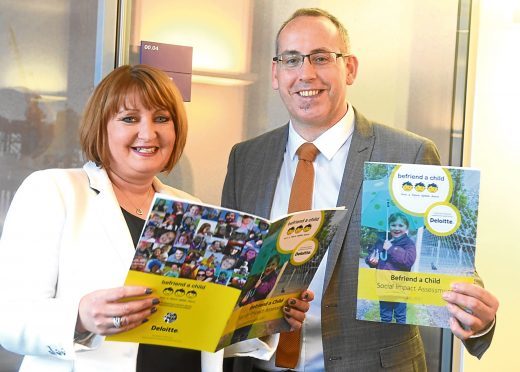 Research conducted for an Aberdeen charity in need has revealed that for every pound donated, more than £6 is generated in social investment.
The social impact assessment, produced by business advisory firm Deloitte, high-lights the impact Befriend a Child has had on Aberdeen.
Research showed that for every pound donated, a social return on investment (SROI) generated £6.13.
A SROI is a process for understanding the value created by a project and determining the monetary value for those outcomes.
The charity is in the middle of trying to raise £100,000, which is being backed by the Evening Express, to save its one-to-one befriending support from being cut back.
Vulnerable children are paired up with a volunteer so they can have a positive adult role model in their life.
Included in the report by Deloitte was analysis that 96% of volunteers said they developed a trusting relationship with their child.
It also found that as much as 50% of befrienders felt that volunteering for the charity had a positive impact on their careers, with some considering a change of occupation after discovering a love for working with children.
Richard Stewart, head of marketing, fundraising and external affairs at the charity, said: "Having these results will help get us noticed.
"We'll be able to make Befriend a Child stand out when we apply for funding, enhance our credibility and engage with sponsors.
"We've already taken some of the report's findings and used them in applications.
"As the low oil price continues to take its toll on the Aberdeen economy and more people need to make use of our services, we're coming into contact with families we would never have seen in the past.
"We're noticing a growing number of referrals.
"We see ourselves as being the last chance a lot of children have."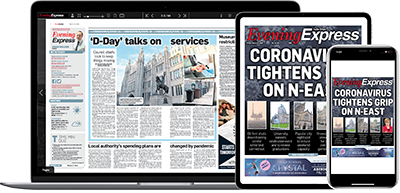 Help support quality local journalism … become a digital subscriber to the Evening Express
For as little as £5.99 a month you can access all of our content, including Premium articles.
Subscribe