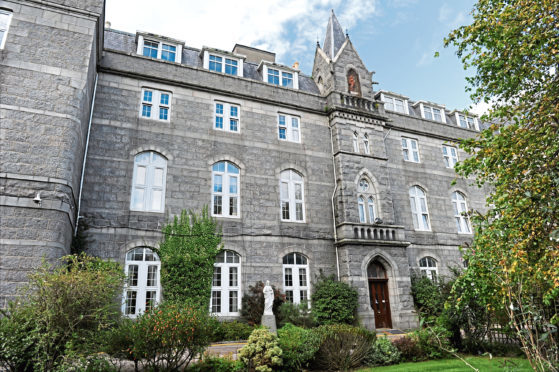 The number of reported abuse cases at an Aberdeen children's home run by nuns has jumped by more than 10% since an inquiry was launched.
Colin MacAulay QC, senior counsel to the inquiry into Nazareth House institutions, told the probe that a previous figure of 109 complaints of abuse at the homes has now risen to 122.
They mostly relate to the Aberdeen home – although the home in Cardonald, Glasgow, is "not too far behind".
There were also 270 civil actions – 117 of them concerning Aberdeen – and records of 113 police investigations, the hearing was told yesterday.
The earliest complaint and court action were raised against the order in 1997, the inquiry heard.
At yesterday's hearing a senior nun apologised "unreservedly" to those who told an inquiry they were abused at the homes which were run by the religious order.
Sister Anna Maria Doolan said she had "no reason to disbelieve" claims from witnesses surrounding their past experiences.
The nun, the current regional superior of the Sisters of Nazareth order, said it had been "painful" to hear the historical allegations emerge at the Scottish Child Abuse Inquiry (SCAI).
Over the last eight weeks, the inquiry has been looking specifically at four now-defunct children's homes run by the Sisters of Nazareth in Scotland.
The inquiry has been told of a catalogue of alleged abuse by nuns at those institutions decades ago.
Asked for her general reaction to the evidence, Sister Doolan told the hearing: "It's been very painful listening to the evidence from the applicants and the alleged treatment that they got during their time in care with the sisters.
"I would like to take this opportunity to apologise to them very wholeheartedly, that if they did experience abuse or mistreatment during their time in the care of the sisters, I'd certainly want to apologise for that.
"We wouldn't want any child to be treated badly or have bad memories of their time, which many of them seem to have."
She continued: "I'm apologising unreservedly if any of those things did happen to them in our care. We wouldn't want that to happen to any child."
The inquiry has been told of certain past convictions of people associated with the homes.
Asked for her view on the wider evidence from alleged victims she heard when she attended the inquiry herself, the sister said: "I'm not saying I disbelieve them. That's their record of their experience of their time in care with us."
Pressed further on the question by chairwoman Lady Smith, she went on: "I believe what they told (the inquiry).
"They gave their evidence under oath so I have no reason to disbelieve them."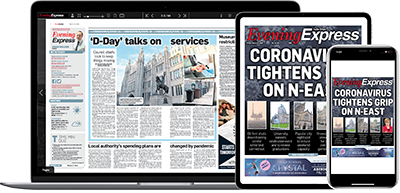 Help support quality local journalism … become a digital subscriber to the Evening Express
For as little as £5.99 a month you can access all of our content, including Premium articles.
Subscribe