Documents to support decisions made during the Third Don Crossing project are considered "inadequate", according to a new report.
The bridge, which opened in June, was delivered seven months behind schedule and £4 million over budget.
Problems arose during construction, such as unexpected utilities under the site and a design issue with bearings.
In September the city council's audit, risk and scrutiny committee requested an internal audit into the contractual arrangements around the new bridge.
The report by David Hughes, the chief internal auditor, said there was "little documentation" detailing the decision making process during the tendering process or timescales for the project.
He stated: "The level of documentation available to support decisions made during the project is considered to be inadequate."
SNP councillor Graham Dickson had raised concerns last year over how the council had found itself in a "situation" where the tendering process was just 40 days.
Copies of letters dated May 1, 2014, show there was to be a pre-tender site meeting on May 22, 2014, and completed bids had to be submitted by June 13 of that same year, allowing 46 days to do so. Mr Hughes said: "The Public Contracts (Scotland) Regulations 2012, which were in force at the time, provided for a minimum time limit for submission of tenders of 40 calendar days.
"The independent consultant's report highlights the risk of having what was considered to be a quick turnaround of tender documents issued, tenders received and evaluation carried out."
But the report ultimately found, despite a lack of paperwork, there "appears to have been an appropriate level of scrutiny".
It added: "In future, services will be working in collaboration with commercial and procurement services on such contracts and the head of commercial and procurement services has confirmed to internal audit that documenting the decision making process will be an important element of the process."
The report will be considered on Thursday.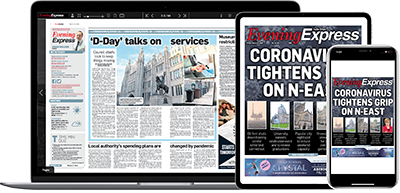 Help support quality local journalism … become a digital subscriber to the Evening Express
For as little as £5.99 a month you can access all of our content, including Premium articles.
Subscribe