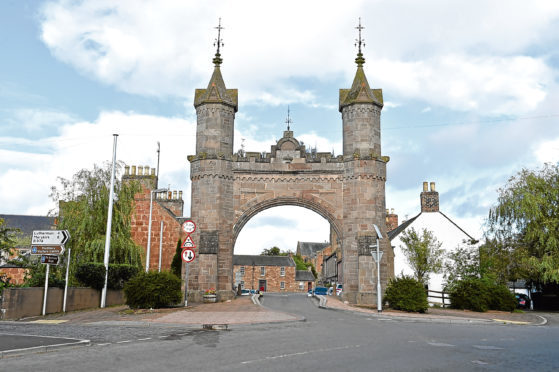 Plans to repair a north-east Victorian landmark have been given the go-ahead.
The Fettercairn Royal Arch is in line for the work after an application was approved by Aberdeenshire Council.
Stonework at the historic site will be repointed with landscaping work also planned.
New finials, which sit on top of the bridge, will also be added now that proposals have been approved by planning officials.
Built in 1864, the listed structure was created to commemorate the visit of Queen Victoria and Prince Albert to Fettercairn in 1861.
In a decision notice Aberdeenshire Council said: "It is considered that as the new finial would be made on a like-for-like basis of the existing, this would not have a detrimental impact on the overall character or appearance of the arch and would enhance upon the visual appearance.
"The new replicated and existing finial would be re-attached on the towers with new brackets. The repair works are required in order to maintain the character and integrity of the structure and are considered acceptable."